Harun gets 4-year, Rafiqul 12 in Destiny scam case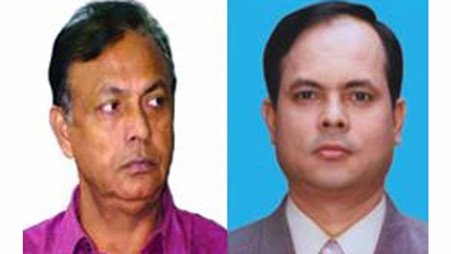 DHAKA, May 12, 2022 (BSS) - A court here today sentenced Destiny Group
President Harun-Ur-Rashid to four years and Managing Director Rafiqul Amin to
12 years of imprisonment for allegedly embezzling Taka 1,861crore through
Destiny Multipurpose Cooperative Society Limited.
The tribunal also fined Rafiqul Taka 200 crore and Harun Taka 1.50 crore, in
default, to suffer six-month more in jail.
The court also awarded Destiny Chairman Mohammad Hosain with 10 years in jail
and imposed a fine of Taka 50 lakh, in default, to suffer one year more
imprisonment.
Judge Sheikh Nazmul Alam of Dhaka fourth Special Judge Court handed down the
verdict today.
The rest of the accused have been sentenced to 5 to 10 years of imprisonment
as well as fine.
Among 46 accused of the case, 39 are absconding.
Of the accused, Destiny Chairman Mohammad Hossain and MD Rafiqul Amin are in
prison at the moment. Lieutenant General (retd) Harun-Ar-Rashid, Mrs Jasmine
Akhter (Milon), Ziaul Haque Mollah and Saiful Islam Rubel are on bail.
Anti-Corruption Commission (ACC) on July 31, 2012, filed two cases under
Money Laundering Prevention Act with the capital's Kalabagan Police Station.
The anti-graft body on May 4, 2014, filed charge-sheet in the two cases for
embezzling Taka 4,119.24 crore. In one case, 46 people were accused of
misappropriating Taka 1,861 crore under the cover of Destiny Multipurpose
Cooperative Project while 19 people were accused of embezzling more than Taka
2,257 crore through Destiny Tree Plantation (DTPL).
The court on August 24, 2016 framed charges in the two cases.