Bangladeshi sailor's body kept in Ukraine: FM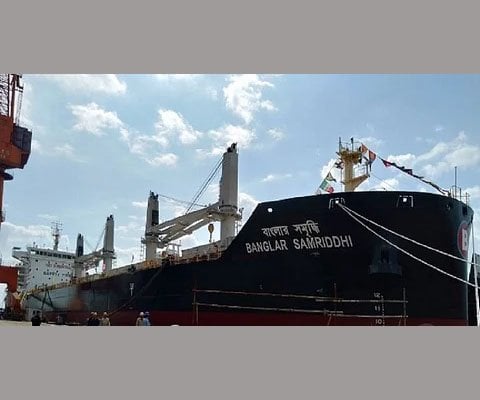 DHAKA, March 6, 2022 (BSS) – The body of Bangladeshi sailors Md Hadisur Rahman, who was killed in a missile attack in a Ukrainian port, has been kept in Ukraine while Dhaka puts effort to bring back the remains of ill fated marine engineer home, said foreign minister Dr AK Abdul Momen.
"The body has been kept in a safe place in Ukraine," he said in a media briefing at the State Guest House Padma in the capital.
Dr Momen said the survived 28 crew members of the Bangladeshi ship "Banglar Samriddhi" are now in Romanian capital Bucharest.
The Bangladeshi ship stranded at a Ukrainian port came under a missile attack on Wednesday leaving one Bangladeshi sailor dead.

After the attack, the foreign ministry through Bangladesh embassy in Poland arranged the evacuation of the stranded sailors from the ship to a safer place in Ukraine first with the support of local authority and after that they were moved to bordering country Romania.

Russia said it regretted the death of a sailor onboard a Bangladeshi ship in Ukraine amid the armed conflict there and assured Dhaka of making "every effort" to ensure the ship's safe departure of the vessel.

"We express deep condolences to the near and dear ones of the deceased," the Russian embassy said in a statement.

Without elaboration, the statement said the "circumstances of the incident are being established" as Bangladeshi sailor Hadisur Rahman, the third engineer of MV Banglar Samriddhi, was killed as the vessel was anchored at Ukraine's Olvia Port.