All educational institutions to remain closed for two weeks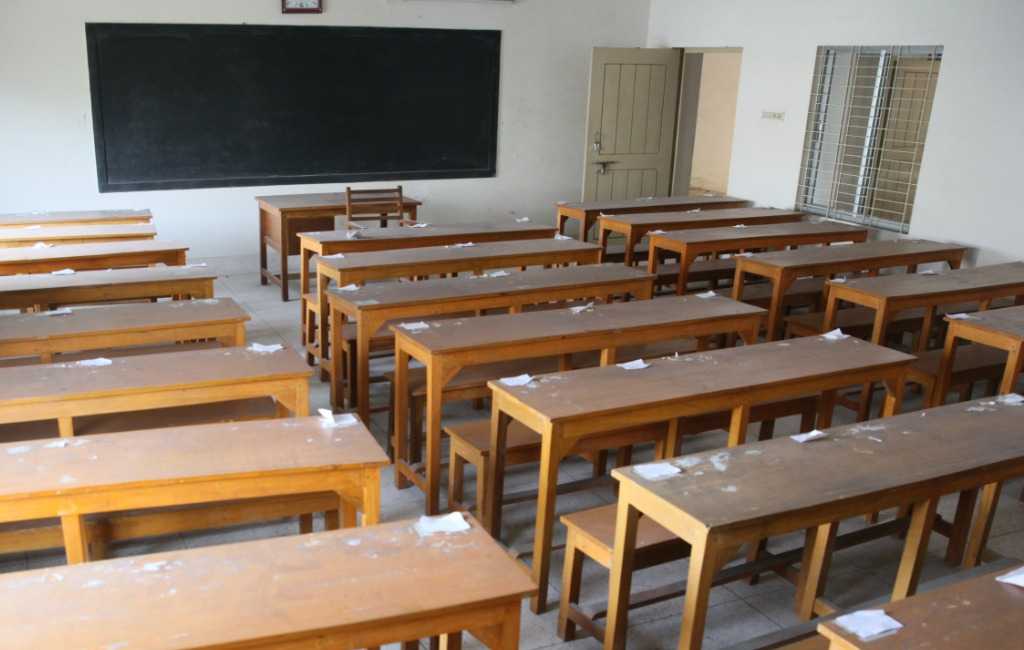 DHAKA, Jan 21, 2022 (BSS) - Health and Family Welfare Minister Zahid
Maleque today said all schools, colleges and universities will remain closed
for the next two weeks due to a surge of COVID-19 cases across the country.
"We decided to shut down all schools, colleges and universities for next
two weeks (January 21 to February 6) after discussion with Prime Minister
Sheikh Hasina as the spread of coronavirus has increased sharply," he told a
press conference at Directorate General of Health Service (DGHS) here.
DGHS Director General Prof Dr Abul Bashar Mohammad Khurshid Alam and
senior officials of relevant organizations, among others, were present at the
press conference.
The health minister said, "After monitoring overall situation of
coronavirus till next two weeks, we will take decision about re-opening of
educational institutions."
Referring to yesterday's COVID-19 positive cases, he said Bangladesh
reported nearly 10,900 coronavirus positive cases on January 20 (yesterday)
and this rising trend of coronavirus infection continued since past few
weeks.
Describing the rising trend of coronavirus infection as alarming, Maleque
said, "With concerted efforts of all, we have to control the rein of COVID-19
to protect the people from the deadly disease."
He urged all to maintain health rules including wearing facemask at all
public places to prevent the spread of COVID-19.
As the country witnessed a sharp rise of COVID-19 cases in the past few
weeks, the Cabinet Division today issued five-point fresh restrictions to
contain the deadly virus.
On January 10, the government imposed 11-point restrictions to control the
spike of coronavirus.