People will judge success or failure: PM tells JS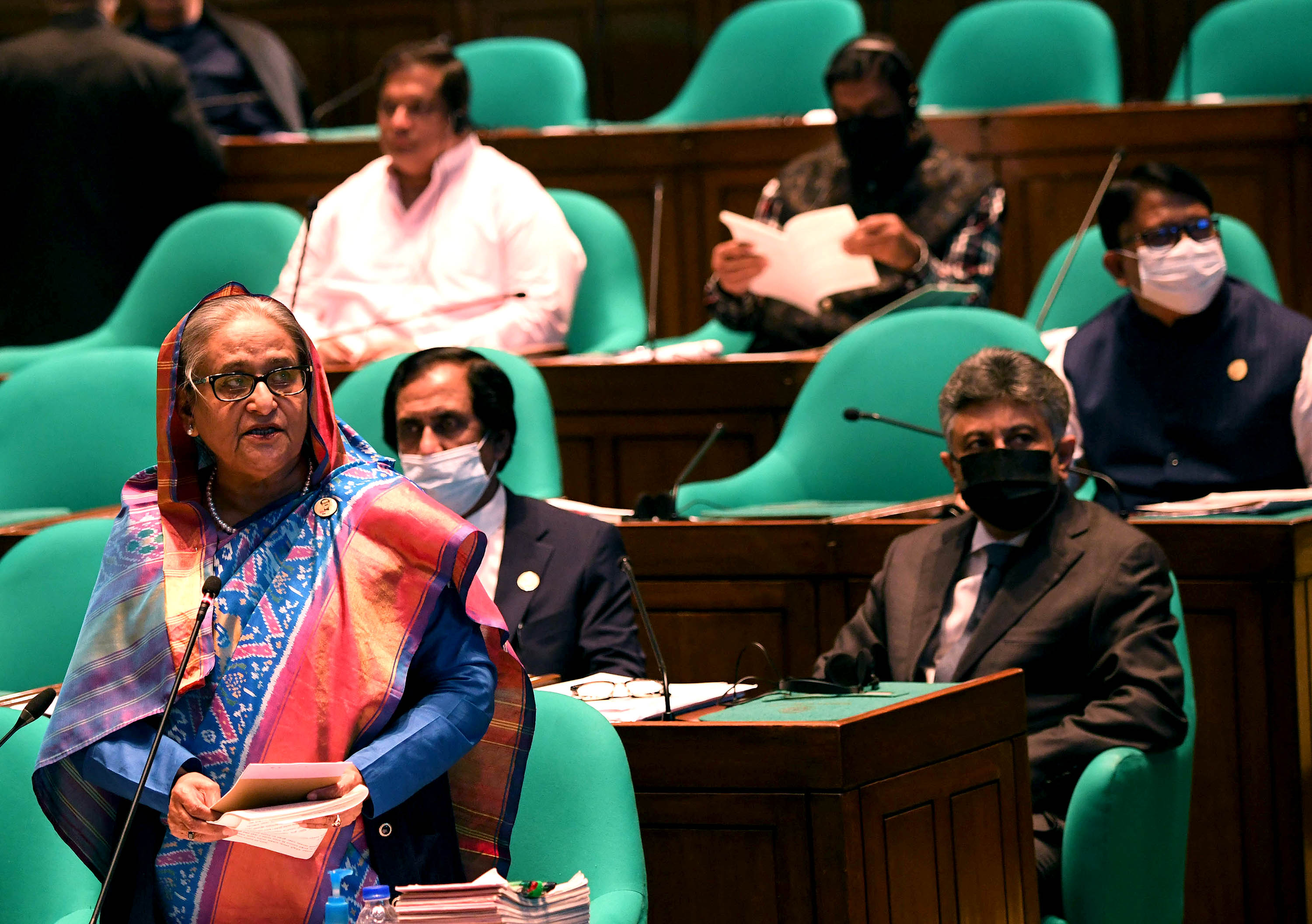 DHAKA, Jan 25, 2023 (BSS) - Prime Minister Sheikh Hasina today told the Parliament that the countrymen will judge the success or failure of the government.
"It's not my job to evaluate (success or failure)," she said while replying to a query of Jatiya Party lawmaker Fakhrul Imam from Mymensingh-8 constituency during her question-answer session in parliament.
The Leader of the House said, "If I work with honesty for specific goals considering welfare of the people, why will I fail? Why do I have to fail if I work with integrity? People will judge where the success or failure is".
She said: "When questioner (Fakhrul Imam) is so interested, find out my failures, I will correct those."
She also asked the opposition parties to find out if there is any failure of her and she will correct herself accordingly.
Referring to her return to the country in 1981, the Prime Minister said that which is a success or failure, that is not much important rather it's more important that Bangladesh has to be made a developed and prosperous country.
Mentioning that the fates of the countrymen have to be changed, she said, "I returned home with the conviction to establish the ideals of Father of the Nation Bangabandhu Sheikh Mujibur Rahman. I have traveled across Bangladesh. I knew Bangladesh."
She added: "After formation of the government, I've worked with the desire that the people at the grassroots should lead a better life. Now, people are getting benefits of it."
In response to a query of another Jatiya Party lawmaker Pir Fazlur Rahman of Sunamganj-4 constituency, regarding bringing the history falsifiers under trial, the Prime Minister said, "If they have to be put on trial, it is a question that whom will be brought under trial or whom will not".
Mentioning that those who grabbed the power illegally after 1975, had distorted the history, she said the history had adjudged the destroyers'. "History forgives none. Truth cannot be hid with lies."
She said that character of those who had distorted history had been revealed to the people as what a horrible acts they had done.
"So the people who wanted to hide the truth with lies, they are the ones who have gone to the dustbin of history today," she added.
She said that trials of those people are being taken place naturally and none could distort history anymore.
In response to a query of ruling party lawmaker A K M Rahmatullah from Dhaka-11, the Prime Minister said that after killing of Bangabandhu, Ziaur Rahman had seized power illegally and freed the war criminals and established them in the society.
By changing two clauses of the constitution, she said, Zia had allowed them to do politics and gave them the right to vote.
She added: "Many war criminals including Ghulam Azam were brought back from Pakistan and given citizenship. Zia had made war criminals as advisors and ministers"
Sheikh Hasina mentioned that Zia's wife Khaleda Zia also included war criminals in her cabinet after coming to power.
She said: "It is disgraceful for a nation to patronise war criminals in this way. Genuine freedom fighters who didn't agree to join hands with Zia were deleted from the list of freedom fighters, humiliated them and included non-freedom fighters in the list of freedom fighters. They didn't want to honour the real freedom fighters".
In reply to the supplementary question of ruling party lawmaker Mozaffar Hossain elected from Jamalpur-5, the Prime Minister said that Bangladesh's garment industry has expanded tremendously, but there are difficulties to find technical persons to this end.
Many people, she said, have been brought from abroad and given jobs.
While the government has established textile universities and colleges in order to create a skilled manpower, she said.
The premier, however, said that at the moment the government has no plan to create any new cadre for textile engineer in the BCS, but it may consider in future.