Jamalpur Journalists forms human chain protesting false case against Journs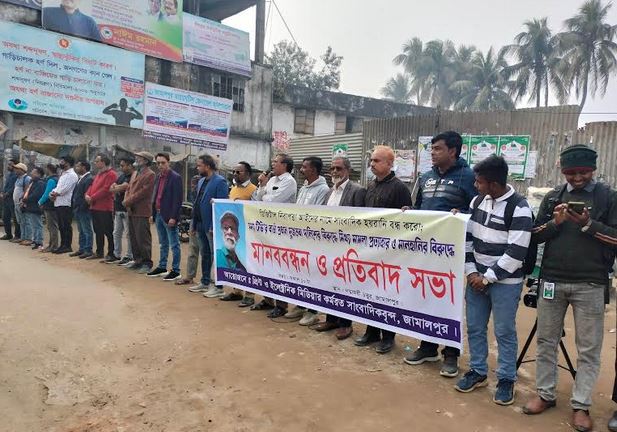 JAMALPUR, Feb 5, 2023 (BSS) -The working journalists of the district today formed a human chain at Doyamoiee Temple intersection here protesting the false cases under digital security act against two senior journalists of Somoy television.
Chaired by Editor of a local Daily Nurul Haque Jangi, the programme addressed among others by journalists- Mostafa Babul, Azizur Rahman Doll, Md Mukhlesur Rahman, Abdul Aziz, Jahangir Alam, Md Mustafizur Rahman, Moyna Akanda and Shahidul Islam Tufan.

In the hour long programme, the journalists demanded withdrawal of the false cases against the journalists and stop of harassment in the name of investigation against the Chief News Editor of Somoy Television Mujtaba Danish and Rangpur Bureau Chief Raton Sarkar.