Dhaka, Chattogram win in NCL first round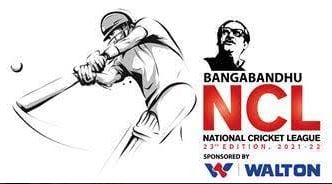 DHAKA, Oct 20, 2021 (BSS) - Dhaka and Chattogram Division won their
respective game in the first round of the 23rd Bangabandhu National
Cricket League (NCL) at different venues across the country.
Dhaka in fact confirmed their victory yesterday inside three days,
thanks to a 10-64 of left-arm spinner Nazmul Islam Opu.
While in Tier-1, Dhaka grabbed a seven-wicket victory against
Sylhet Division at Sylhet Cricket Academy, in Tier-2, Chattogram edged
Rajshahi past by four wickets at Zahur Ahmed Chowdhury Stadium in
Chattoram.
Another game between Rangpur and defending champions Khulna in
Tier-1 at Sylhet International Cricket Stadium ended in draw.
The Tier-2 also saw the game between Dhaka Metro and Barishal
Division ended in a draw after second and third day of the game was
called off without a ball being bowled at Cox's Cricket Academy. On
the day four, the game resumed but there was not enough time to fetch
the result.
Resuming the day on 15-2, Chattogram lost four more wickets to
reach their winning target of 78 against Rajshahi. Rajshahi who batted
first piled up 166 in their first innings before Chattogram took a
183-run first innings lead, compiling 349, thanks to Yasir Ali's 129.
Rajshahi then were bowled out for 259 in the second innings,
setting 77-run target for Chattogram to win the game.Yasir also was
unbeaten on 29 in the second innings and helped the reach the target
amid the wickets rumbling around him.