Papon wants a keenly-contested BCB election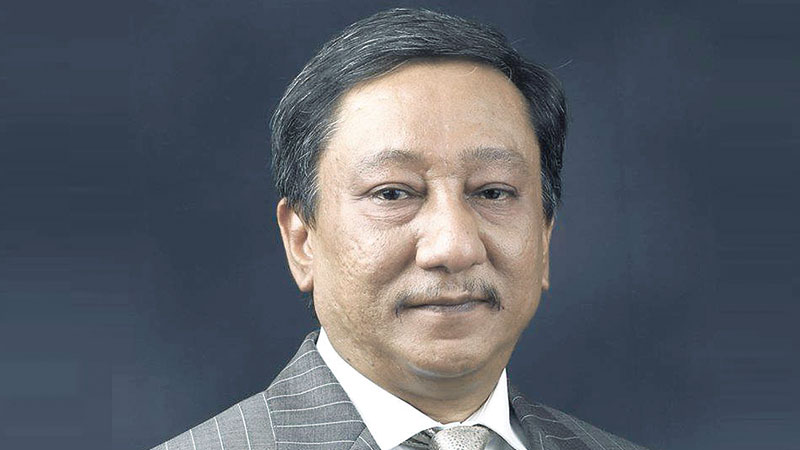 DHAKA, Sept 21, 2021 (BSS)-Incumbent Bangladesh Cricket Board (BCB)
president Nazmul Hassan Papon wants the upcoming election of the board of
directors to be open and keenly contested as he refused to come up with any
panel.
At the same time, he also showed his reluctance to be the BCB president
again, saying that "we should have a pipeline where new leadership will
come."
Papon first assumed the power is BCB In 2012 when Bangladesh government
nominated his as the president. He however was the first elected president of
the BCB when he came to the power uncontested in 2013.
In 2017 election, he was elected uncontested as no one gives any panel
against him. This seemed to irk him to such extent that he now doesn't want
to continue as president. But he said he doesn't have any problem to be the
director of the board.
The directors of the board in fact elect the BCB president in the first
meeting after the election as the constitution.
"One thing is clear to me that no one will stand in this position
(President) until I die, this is what I believe," he said after an emergency
meeting of the board today.
"Let everyone who comes on board challenge me. I want someone say, 'I want
to be president,' but no one says! It's not a good sign. Nothing is stopped
for anyone. We should have a pipeline where new leadership will come. There
are people to lead but sadly, no one wants to come. No one stands when the
panel is given. It is becoming uncontested. Let the election be open," he
added.
Papon said the trend should be changed and election should be held this
time around.
"I don't have a panel. Whoever wishes can contest in the polls. There will
be an election and it will be open. Anyone can come here if he is elected. If
I win in the election, I will become a director. But what will be my first
request after the election, is that I don't want to be president. But I am
here to support. I don't know what happens next. Every time there is a panel,
no one contests when the panel is given. Since the election is open now, no
one can say he is my candidate. I hope this time the election will be held."
A total of 25 directors will be elected through an election, which is
likely to be held in the first week of October.
The BCB had already formed a five-member election commission with M Farhad
Hussain, FCA, former President Institute of Chartered Accountants of
Bangladesh (ICAB) as Chief Election Commissioner. The other members of the
commission are Omar Faruque, ndc, former Joint Secretary of the Bangladesh
Government, Barrister Muddasir Hossain, Legal Advisor BCB, Ekramul Hoque,
Advocate Bangladesh Supreme Court and former Deputy Attorney General for
Bangladesh and Nizamuddin Chowdhury, CEO BCB .
Meanwhile, the councilorship of former captains and cricketers has been
finalized. Roqibul Hasan, Faruk Ahmed, Minhazul Abedin Nannu, Habibul Bashar
and Rajin Saleh have been elected in the quota of five former captains. The
ten former cricketers are Khaled Mahmud Sujan, Selim Shahed, Sajjad Ahmed
Shipon, Ahsanullah Hasan, Nafis Iqbal, Talha Jubayer, Faisal Hossain Dickens,
Abdur Razzak, Hannan Sarkar and Azam Iqbal.
BCB has received the list of names of club category councilors. There is
no possibility of voting in this category. 12 directors from clubs can be
elected without contest. Jalal Yunus and Ahmed Sajjadul Alam Bobby are the
directors in the quota of the National Sports Council (NSC). The top six
clubs of Dhaka Premier League (DPL), who made it to the super six in the
preceding year of DPL have two councilors as per the constitution. DPL
champions Abahani picked up BCB president Nazmul Hassan Papon and Shayan
Rahman as their councilors. Mohammedan's councilors are BCB director Mahbub
Anam and Masuduzzman. The election commission however will publish the full
list of the councilors later.