Mushfiqur probably doesn't want to keep in T20 cricket: Domingo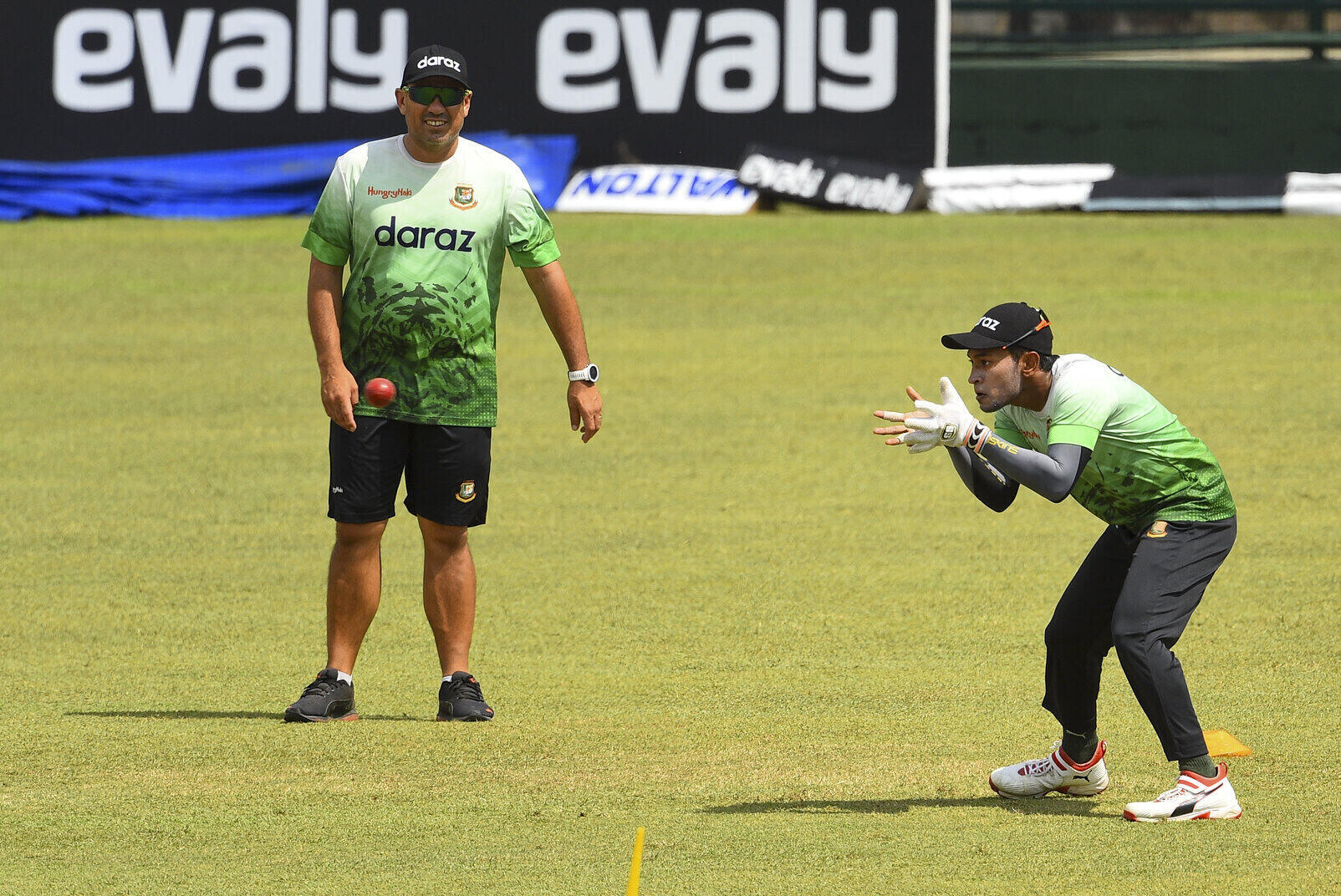 DHAKA, Sept 5, 2021 (BSS) — Bangladesh head coach Russell Domingo said that Mushfiqur Rahim showed his reluctance to do wicket-keeping job for the side in the T20 International cricket.
The team management split the wicket-keeping job to Mushfiqur Rahim and Nurul Hasan Sohan in the five-match T20 International series against New Zealand as Domingo suggested that Sohan will do the job in the first two matches while Mushfiqur will do it in the next two matches.
As per Domingo, after watching the performance of those two behind the wicket, they will take the decision of who will keep wicket in the fifth and final match.
Domingo's decision on wicket-keeping job drew a huge criticism from the country's cricket fraternity but it was going on as per the plan.
But talks started doing the rounds when Mushfiqur was not seen behind the wicket according to the original plan as Sohan continued to do the job.
Domingo later explained Mushfiqur's reluctance was the issue here.
"There has been a change after speaking to Mushi (Mushfiqur Rahim). He was going to keep after the second game. Mushfiq told me that he probably doesn't want to keep in T20 cricket anymore," Domingo said in a video message after the third T20 which Bangladesh lost by 52 runs to squander the chance to confirming the series with two games to spare.
"We got to move on. I don't think Mushfiq's desire to keep is great in this format anymore. So we gotta focus on Sohan and possibly let Liton Das do the duties going into the competition."
However Domingo said losing wickets in cluster was key behind their 52-run defeat to New Zealand in the third match.
"I don't think there was a problem with the batting approach. We wanted to try and stay ahead of the run rate because once you are behind the run rate it's difficult to catch up," he said.
"So we wanted to start nice and positively. Unfortunately, we lost a few early wickets and lost wickets in clusters. Very difficult for the new batsman to come in and start knocking the ball around. That was probably the issue. Got off to a good start but then in the next 4-5 overs we lost 4-5 wickets that set us back massively."