'Any party having Jamaat-Shibir cannot bring anything good to country'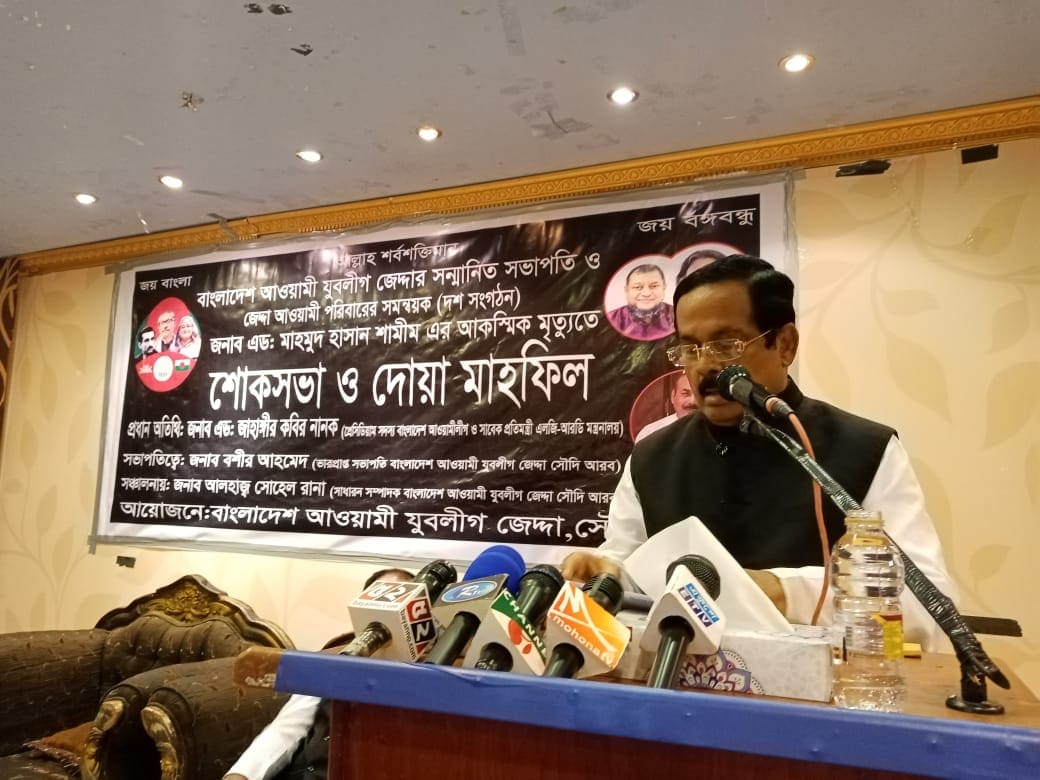 DHAKA, Sept 21, 2021 (BSS) - Awami League presidium member Jahangir Kabir Nanak has said any party, which allows Jamaat-Shibir men, cannot bring anything good to the country.
"Any party, in which Jamaat-Shibir member enter into, can never bring anything good to the country," he told a reminiscence meeting and doa mahfil at Jeddah of Saudi Arabia on Monday night, according to a message received here today.
The meeting was arranged on late Jeddah Jubo League President Advocate Mahmud Hasan Shamim at a hotel there.
Speaking as the chief guest, Nanak said those, who killed democracy in the past and often talk about democracy disseminating the wastes of power, should be ashamed.
Issuing a warning that Pakistan collaborators of 1971 will never be able to fulfill their goals in the country, he said but they will be uprooted from the country.
The AL presidium member said a vested quarter is still trying to halt the pace of development being carried out under the Prime Minister Sheikh Hasina's government but its ill-effort will not be successful at all.
No obstacle can halt the progress of Bangladesh, while it will be transformed into Sonar Bangla, dreamt by Father of the Nation Bangabandhu Sheikh Mujibur Rahman, under the leadership of Sheikh Hasina, he said.
Mentioning that the expatriates are the oxygen of Bangladesh, Nanak said the Bangladeshi expatriates are trying their best to continue the remittance flow of the country.
Chaired by Jeddah Jubo League Vice-President Hossain Ahmed, the meeting was addressed, among others, by its general secretary Sohel Rana and Jeddah Jubo League leaders Badrul Alam Selim, Jubair Ahmed and Fakar Uddin.