Zia's name will remain as traitor in country's history: Hasan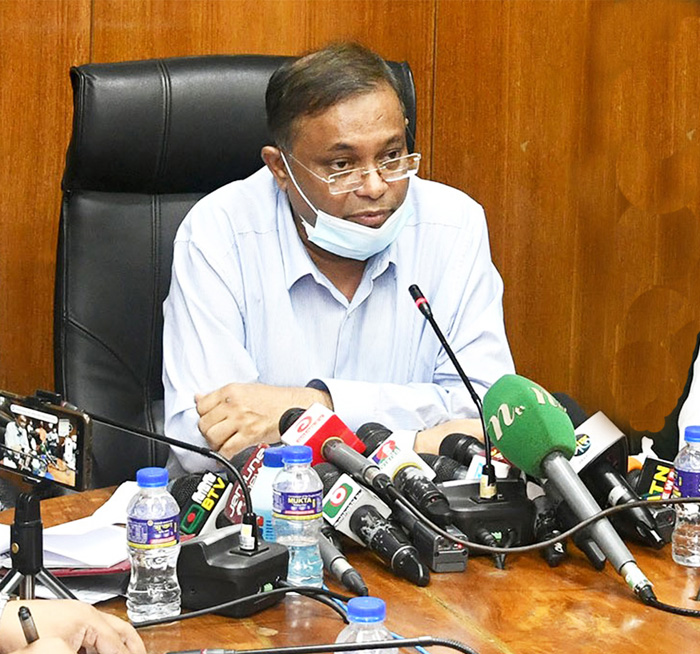 DHAKA, Sept 2, 2021 (BSS)- Sharply criticising BNP leaders' comments, Information and Broadcasting Minister Dr Hasan Mahmud today said the name of Ziaur Rahman will always remain as a traitor and a killer in the country's history.

"The name of Zia will always remain 'as a traitor, betrayer and killer' in the country's history. The history of Bangladesh will not be complete by excluding the extent of politics of betrayal, temerity and killing,committed by Zia" he said.

Hasan, also Awami League joint general secretary, was talking to reporters at the meeting room of his ministry at Secretariat in the capital.

Replying to another comment of BNP secretary general Mirza Fakhrul Islam Alamgir, the minister said the destroyed democracy has been re-established under the dynamic leadership of Prime Minister Sheikh Hasina.
"Begum Khaleda Zia would not become prime minister in 1991 if the paramilitary government of Ershad had not fallen through the movement led by Awmai League President and incumbent Prime Minister Sheikh Hasina," he added.

He said under the auspices of Awami League the parliamentary form of government was introduced replacing the presidential system through the passage of a bill in the Jatiya Sangsad. Otherwise, he said, Khaleda Zia would have remained as a powerless prime minister.

Hasan said it was Ziaur Rahman who destroyed democracy in the country. Zia, who was involved in the brutal assassination of Bangabandhu, had introduced militarism and later martial democracy, he added.

The minister said Mirza Fakhrul is in the habit of telling loudly in every morning, afternoon and evening that there is no democracy and his (Fakhrul) unnecessary criticism proves that there is democracy in the country and there is freedom of speech.