Tk 7,004 cr budget for civil aviation, tourism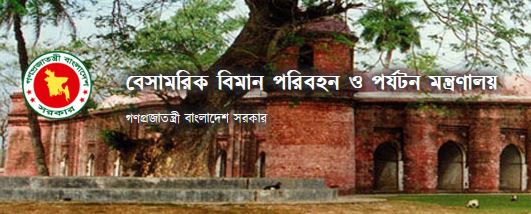 DHAKA, June 9, 2022 (BSS) - A total of Taka 7,004 crore has been allocated
for Civil Aviation and Tourism Ministry in the budget proposed for 2022-23
fiscal aiming at establishing an international standard aviation sector as
well as helping tourism industry to recover from pandemic impact.
The allocation in the proposed budget is Taka 2,619 crore more than the
revised budget of 2021-22 fiscal that was Taka 4,385 crore. The proposed
budget of the fiscal 2021-22 for Civil Aviation and Tourism ministry was Taka
4,032 crore.

Finance Minister AHM Mustafa Kamal made the announcement while placing the
budget for the new financial year in the Jatiya Sangsad today.
At his speech, the finance minister said the government has taken various
steps to build an air transport system to international standard.
Considering the passengers' demand, flights of Biman Bangladesh to Maldives
and Canada have been launched this year, he said.

The finance minister said construction work is well in progress to complete
the third terminal of Hazrat Shahjalal International Airport by 2023.

Runway expansion and completed the construction of new terminal building are
going on in full swing at Cox's Bazar Airport to upgrade it to an
international airport, he added.

Besides, he said, projects are being formulated to upgrade Syedpur Airport to
an international airport and to build a regional hub there.
In addition, he said, renovation and development of infrastructure, runways,
taxiways, hangers and import-export storage sheds at other domestic and
international airports in the country are underway.
Regarding the tourism sector, the finance minister said the government has
declared an incentive package of Taka one thousand crore to help the
country's leisure sector as the industry was hit hard during the COVID-19
pandemic.


He said steps have been taken to set up Sabrang Tourism Park, Naf Tourism
Park, and Sonadia Eco-Tourism Park in Cox's Bazar district with accommodation
and recreational facilities to international standards.

Besides, he said, ten government-funded projects are under implementation for
the development of potential areas for tourism in Bangladesh.

The task of formulating a tourism master plan to develop the tourism industry
has been taken up, he said.
"Documentaries and television commercials are being prepared featuring
Bangabandhu's contribution to the development of the tourism industry and for
the preservation of the attractive spots where there are precious memories of
our liberation war," he said.
To achieve economic prosperity through the development and growth of tourism,
Kamal said, steps were being taken for the physical infrastructure
development and beautification of the tourist areas of different districts
and upazilas by branding 36 districts having tourism potential.