Covid variant 'Omicron' not as dangerous as Delta: Karnataka health minister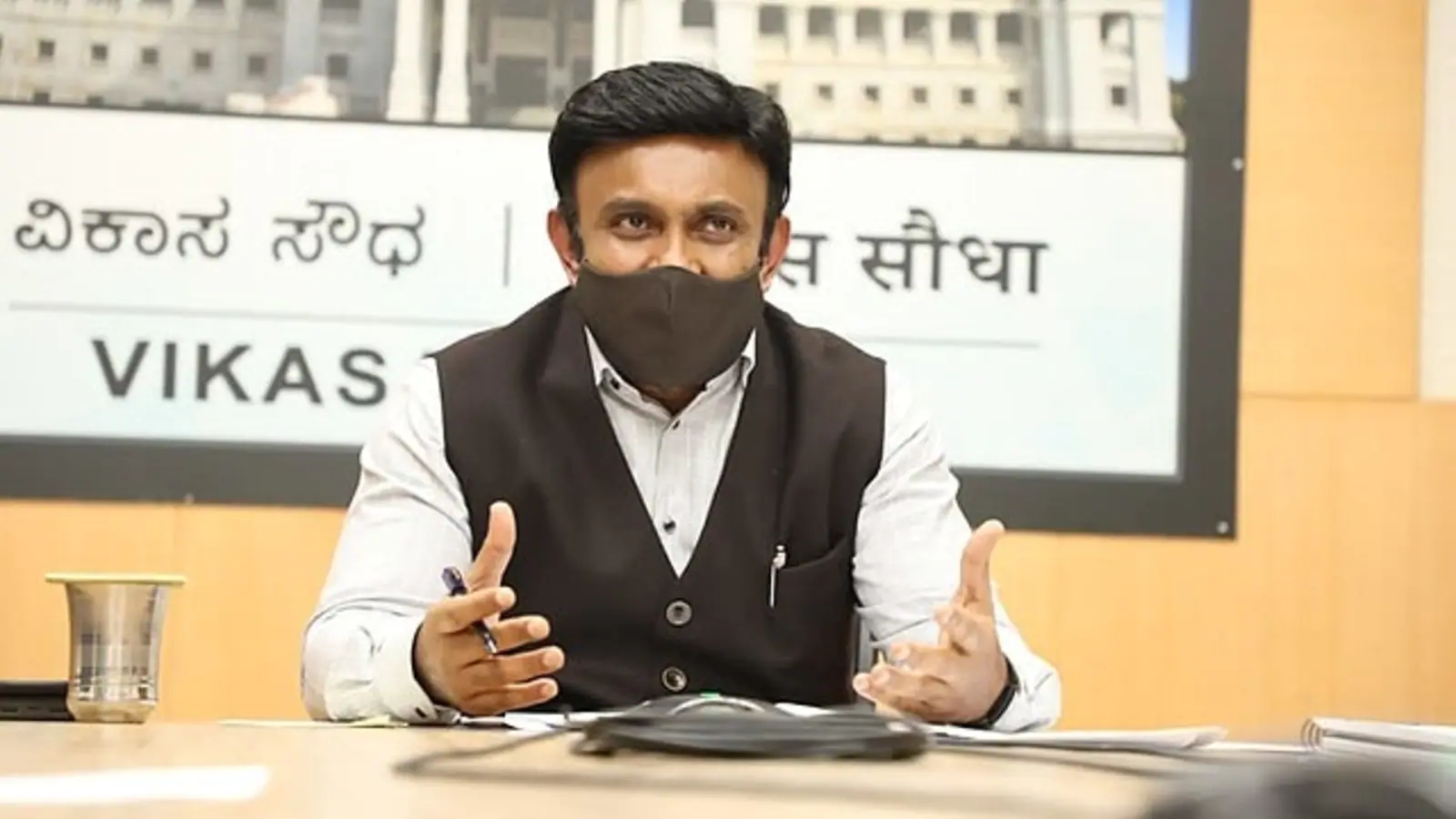 NEW DELHI, Nov 29, 2021 (BSS) - Health Minister of Indian state of Karnataka Dr. K Sudhakar today quoted South African doctors as saying that the new Covid variant 'Omicron' is not as dangerous as Delta variant as its intensity is not severe and less hospitalization.
Dr. Sudhakar, a medical professional, said that he had talked to his classmate doctors who are working in South Africa who told him that Omicron, the new Covid variant, 'is not as dangerous as Delta', according to media reports here.
Talking about the symptoms resulting from Omicron, the minister said people feel 'nausea and vomiting but there is no loss of taste and smell', as he had been told by doctors.
"The satisfying thing I came across after talking to my classmates in South Africa is that this (Omicron variant) spreads rapidly, but it is not as dangerous as Delta," Dr Sudhakar was quoted as saying by news agency PTI.
Karnataka has been put on high alert after two passengers who came to the state from South Africa tested positive.
Though earlier it was said that they were affected by the Delta variant of the infection, the health minister on Monday said one of them is affected by something else, which is different from Delta, a Hindustan Times report said.
"The state government has already informed the Centre regarding this variant which is not matching with Delta for further clarification," the minister said.
However, the World Health Organization on Monday warned against the new Covid-19 variant 'Omicron', claiming that the risk against it is 'very high'.
The Omicron variant is likely to spread internationally, the WHO said, urging countries to prepare by accelerating vaccinations and put mitigation plans in place to maintain essential health services, reports said.