Former US president Clinton leaves hospital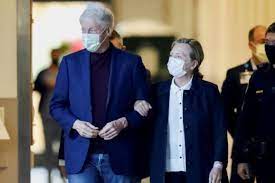 LOS ANGELES, Oct 17, 2021 (BSS/AFP) - Former US president Bill Clinton was released from a California hospital Sunday after spending five nights in treatment for an infection.
Clinton, 75, "was discharged from UC Irvine Medical Center today," according to a statement by UC Irvine Health doctor Alpesh Amin released by a Clinton spokesman.
"His fever and white blood cell count are normalized and he will return home to New York to finish his course of antibiotics," Amin added.