AL-backed 8 chairmen won in C'nawabganj's Shibganj UP election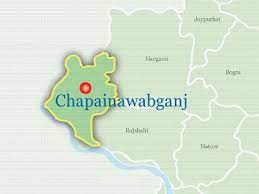 CHAPAINAWABGANJ, Nov 29, 2021 (BSS)- Awami League (AL)-backed chairman
candidates were elected in eight Union Parishads (UPs) out of 13 of Shibganj
upazila in Chapainawabganj district yesterday while completing the third
phase UP elections across the country.
The unofficial results were announced early today after counting the
votes.
The AL-backed elected chairmen are-- Md. Nizamul Hoque (Shahbajpur UP),
Md. Alamgir (Daipukuria UP), Md. Mamun Or Rashid (Ghorapakhia UP), Md. Golam
Rabbani (Chatrajitpur UP), Md. Anwar Hasan (Chakkirti UP), Md. Durul Huda
(Uzirpur UP).
Besides, Md. Shahdat Hossain Khurram of AL was elected uncontested in
Monakasha UP and Md. Mostakul Alam Pintu of AL was also elected uncontested
in Nayalabhanga UP.
Other independent elected chairmen are-- Md. Ruhul Amin in Binodpur UP, Md.
Rabiul Islam in Shyampur UP, Md. Mahmudul Hoque Haidari in Mobarakpur UP, Md.
Abdul Malek in Panka UP and Md. Abdul Latif in Dhainagar UP.