USC becomes blessings for the rural expectant mothers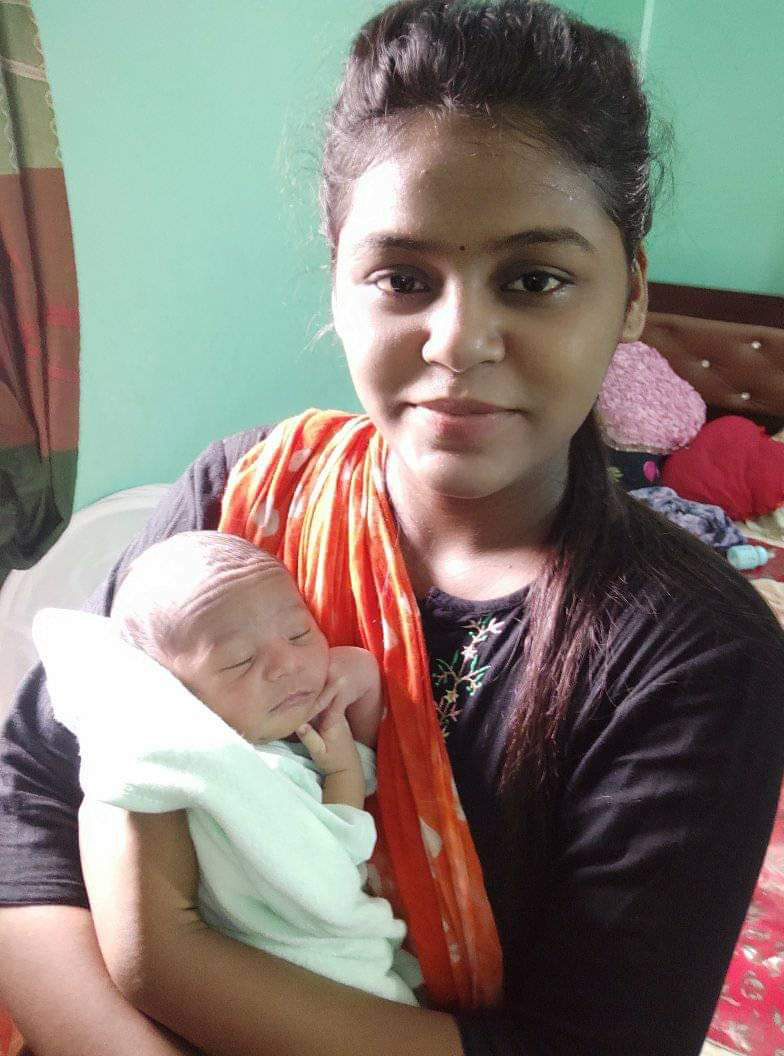 By Aynal Haque
RAJSHAHI, July 17, 2021 (BSS) - A Union Sub Centre (USC) has become a blessing for the rural expectant mothers because they have got the scope of availing essential health services there, including routine checkups.
Located at Aihai Union Parishad (UP) under Shapahar Upazila in Naogaon district, the USC has been reactivated with a joint collaboration of government and non-government entities concerned recently.
Public in general including the pregnant women of the surrounding areas have started getting various healthcare services including institutional delivery, antenatal care, postnatal care, neonatal care, family planning, child care and general health since the revival of the center.
Aihai USC, around 18-kilometer off the upazila health complex which is the nearest higher referral center for getting comparatively better services, is assigned to providing primary healthcare services to around 1.33 lakh population.
"We have revitalized the rural health facility taking the issues related to the long-cherished demand of its surrounding people into active consideration," said Hamidur Rahman, Chairman of Aihai UP, while talking to BSS on Thursday.
He said the facility had remained inoperative for the last couple of years due to multifarious problems, including lack of manpower, machinery, life-saving drugs and other requisite support.
On the priority basis, a skilled Family Welfare Visitor (FWV) was appointed on July 1 last with a collaborative contribution of the UP and Public Health Improvement Initiative Rajshahi (PHIIR) project.
UP Chairman Hamidur Rahman said the labor room was equipped with all requisite devices and apparatus on behalf of the project for conducting normal delivery.
He said all sorts of arrangements for ensuring normal delivery services have been ensured so that the expectant mothers, particularly the needy and marginalized ones, are benefited.
"We have arranged a successful normal delivery at the centre on July 3 last for the first time since its resumption," said Ruma Akter, newly recruited FWV, adding normal delivery services will continue in the days to come.
She said they have referral services for the mothers suffering from various pregnancy-related complexities like vaginal bleeding, eclampsia, severe headaches and fever and delayed labor.
"I was blessed with my first baby through normal delivery at the centre on July 3 last," said Ajmira Rahman. Wife of Ahsanullah Nasim of the nearby Ashorondo (Katnipara) village, she's very much happy with their newborn baby.
She also expressed her satisfaction after availing antenatal, postnatal and neonatal services at the facility for the first time.
"We have no financial capability to go to either Upazila Health Complex or district level hospital for her pregnancy related checkups," Ajmira said.
Like her, other expectant mothers are intended to avail the services of follow-up checkups, delivery and neonatal at the facility.
Upazila Health and Family Planning Officer Dr Ruhul Amin said they are very much delighted over the news of successful normal delivery at the union level health facility.
DASCOH Foundation has been implementing the PHIIR project with financial support of Swiss Red Cross (SRC) at five upazila health complexes, 42 Union Health and Family Welfare Centres (UH&FWC) and 110 Community Clinics under Bagmara, Charghat and Tanore upazilas in Rajshahi and Porsha and Sapahar in Naogaon.
Giving an illustration of their activities, Tozammel Haque told BSS that the PHIIR project is intended to improve the health status with special focus on maternal, neonatal and child health at primary health care level.
"We have recorded 3,772 deliveries including 3,751 normal ones with 3,048 in upazila health complexes and 703 in UH&FWC and USC during the period of October 2019 to June 2021," said PHIIR Project Manager Tozammel Haque.
On behalf of the project, essential equipment like refrigerators, delivery beds, maternal care checkup beds, oxygen cylinders, weight scales, waste bins and curtains are being provided for labor rooms of the UH&FWCs and USCs to make those fit for various reproductive healthcare services including normal delivery.