Goalkandi USC provides maternal, neonatal services to marginalized women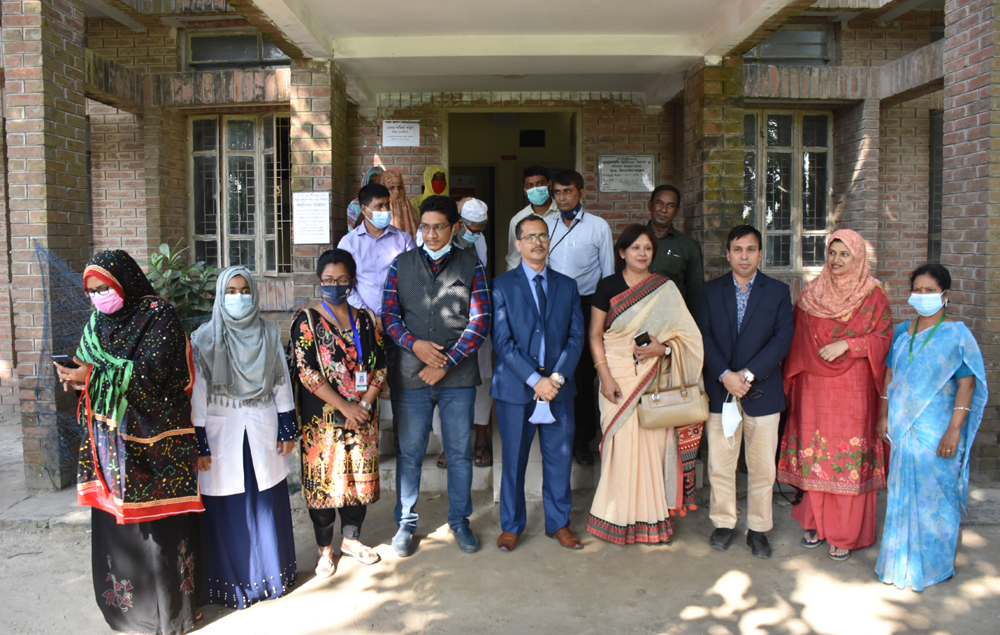 By Dr Aynal Haque
RAJSHAHI, Nov 20, 2021 (BSS) - Goalkandi Union Sub Centre (USC) has been
providing maternal and neonatal healthcare services to particularly
marginalized and low-income village mothers.
The centre in Bagmara Upazila of the district has become a blessing to
underprivileged village mothers as it provides emergency reproductive care of
prenatal, normal delivery, postnatal and neonatal services.
With collaborative efforts of Goalkandi Union Parishad (UP) and a non-
government development organization, the centre has necessary instruments and
devices to ensure the services.
Latifa Khatun's appointment as Family Welfare Visitor (FWV) at the centre
couple of months ago, also foster its services oriented activities through
earning trust among the community people.
"We have referral services for the mothers suffering from various
pregnancy-related complexities like vaginal bleeding, eclampsia, severe
headaches and fever and delayed labor," said Khatun.
UP Chairman Alamgir Sarker said the centre has been revived with the
initiative of the Public Health Improvement Initiatives Rajshahi (PHIIR)
project for welfare of particularly the poor and ultra-poor pregnant woman.
He also said necessary workforce was recruited for conducting normal
delivery and providing antenatal, postnatal and neonatal and other related
services.
Sarker said the FWV was appointed as contributory staff with financial
support of the project.
Labor room of the centre has been enriched with essential equipment
including a labor table, oxygen cylinder and refrigerator for ensuring
institutional delivery in the rural area.
Deputy Director of the Department of Family Planning Dr Nasim Akhter and
Civil Surgeon Dr Quiume Talukder accompanied by Upazila Health and Family
Planning Officer Dr Golam Rabbani, Upazila Family Planning Officer Abu Masud
Khan and Medical Officer Dr Umme Sadia Mannan visited the centre and enquired
about its activities on Wednesday last.
They also exchanged views with members of the facility management
committee and beneficiaries and reviewed performance of the centre.
PHIIR Project Manager Tozammel Haque told BSS that FWV is being given Taka
300 as incentive for each normal delivery, while another Taka 300 is being
provided to community volunteer for taking pregnant mothers to the facility
on behalf of the PHIIR project.
DASCOH Foundation has been implementing the PHIIR project supported by
Swiss Red Cross in five upazila health complexes, 42 UHFWCs and 110 Community
Clinics under Bagmara, Charghat and Tanore upazilas in Rajshahi and Porsha
and Sapahar upazilas in Naogaon districts.
The project is intended to improving health of the targeted population
with special focus on maternal, neonatal and child health at primary health
care level.
"We are working to improve health of around 10,46,669 population with
special focus on maternal, neonatal and child health and this is the goal of
the project," Haque added.
Dr Nasim Akhter said the government and non-government collaborative
efforts are being judged as substantial and sustainable promotion of
institutional delivery besides reducing maternal and neonatal deaths.
She mentioned strengthening the union level health facilities could be the
vital means of achieving the country's ambitious target related to curbing
maternal and newborn mortality rates.