95.45pc Covid-19 patients recover in Khulna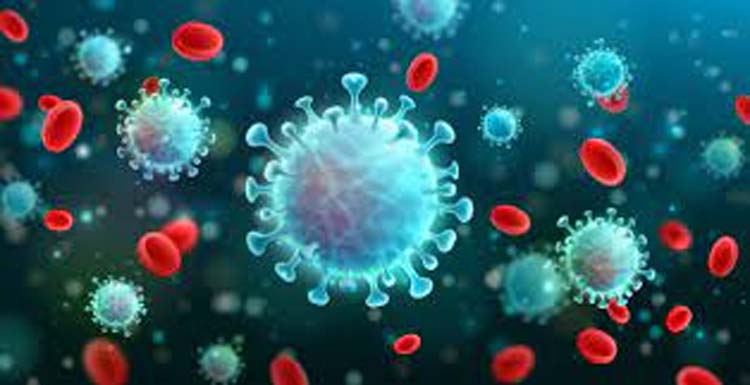 KHULNA, Oct 10, 2021 (BSS) - Due to the down trend of daily number of
coronavirus (COVID-19) infections and fatalities in recent weeks, the
recovery rate of the division is going to rise which is now stands at 95.45
percent.
"A total of 1,07,316 Covid-19 patients healed till Wednesday out of total
1,12,436 infected patients with the recovery rate of 95.39 percent,"
Divisional Director (Health) in Khulna division Dr. Jashim Uddin Talukder
told BSS today.
Among the 1,07,316 cured patients, 26,932 are in Khulna, 20,844 in Jashore
17,671 in Kushtia, 8,610 in Jhenaidah, 6998 in Bagerhat, 6,663 in Satkhira,
6,603 in Chuadanga, 4,803 in Narail, 4,425 in Meherpur and 3,767 in Magura
districts.
The total number of infected patients climbed to 1,12,436 as 18 new people
were reported positive after testing 776 collected samples at three Covid-19
laboratories in the division during the last 24 hours till this
morning,health officials said.
Of the newly detected patients, six are in Khulna, three each in Bagerhat,
Jhenidah and Narail, two in Kushtia and one in Jashore districts in the
division.
The district-wise break-up of the patients now stands at 27,911 are in
Khulna, 21,668 in Jashore, 18,568 in Kushtia, 9,488 in Jhenaidah, 7,130 in
Bagerhat, 6,892 in Chuadanga, 6,889 in Satkhira, 4,981 in Narail, 4,753 in
Meherpur and 4,156 in Magura.
"Among the total 1,12,436 coronavirus infected people, 17,618 are
undergoing treatment at isolation units of different hospitals as 1,07,220
have recovered and 3,146 died while the rest are undergoing treatment in
isolation at their respective homes in the division", Dr. Ferdousi said.
The total number of fatalities now stands at 3,147 while no more death
cases were reported in the division during the past 24 hours.
"The district-wise break-up of the total fatalities are 798 in Khulna, 772
in Kushtia, 498 in Jashore, 266 in Jhenidah, 189 in Chuadanga, 181 in
Meherpur, 144 in Bagerhat, 121 in Narail, 90 in Magura and 88 in Satkhira,"
the sources added.