94.54pc COVID-19 patients cured in Khulna division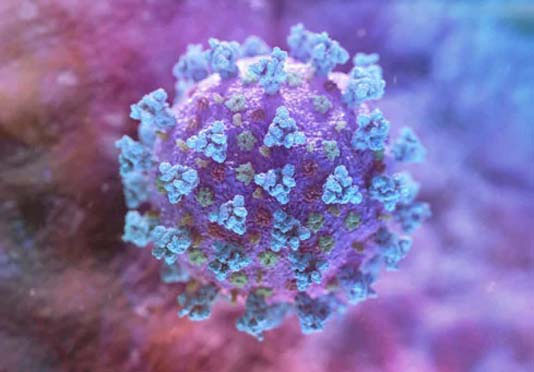 KHULNA, Sept 23, 2021 (BSS) - During the down trend in the daily number of coronavirus (COVID-19) infections and fatality in recent weeks, the recovery rate also rises and currently stands at 94.54 percent in Khulna division.
"A total of 1,05,681 COVID-19 healed till Wednesday out of total 1,11,791 infected patients with the recovery rate of 94.54 percent," Divisional Director (Health) in Khulna division Dr. Jashim Uddin Talukder told BSS today.
Of the total recovered patients, 26,282 are in Khulna, 20,630 in Jashore, 17,385 in Kushtia, 8,535 in Jhenaidah, 6,949 in Bagerhat, 6,533 in Chuadanga, 6,521 in Satkhira, 4,722 in Narail,4,391 in Meherpur and 3,734 in Magura districts.
Talking to BSS, Assistant Director (Health) Dr. Ferdoushi Akter said with record curing of 150 more COVID-19 infected patients on Wednesday in a single day, raising their total number stands 1,05,681 in all ten districts of Khulna division.
Health officials said the total number of infected patients climbed to 1,11,791 as 53 new people were reported positive after testing 234 collected samples at three COVID-19 Laboratories in the division last 24 hour till today morning.
Of the newly detected COVID-19 patients, 14 are in Jhenidah, 13 in Jashore, six in Kustia, five in Bagerhat, four each in Khulna and Satkhira, three each in Magura and Chuadanga and one in Narail districts in the division.
The district-wise breakup of the patients stands at 27,805 are in Khulna, 21,566 in Jashore, 1,8374 in Kushtia, 9,386 in Jhenaidah, 7,100 in Bagerhat, 6,868 in Satkhira, 6864 in Chuadanga, 4,961 in Narail, 4,727 in Meherpur and 4,140 in Magura districts.
"Among the total 1,11,791 coronavirus infected persons, 17,326 are undergoing treatment at isolation units of different hospitals as 1,05,681 have recovered and 3,124 died while the rest are undergoing treatment in isolation at their respective homes in the division", Dr. Ferdousi said.
With the four more death in Khulna, Jashore, Kustia and Narail, the total number of fatalities now reached 3,124 in the division.
"The district-wise break-up of the fatalities are at 795 in Khulna, 763 in Kushtia, 488 in Jashore, 265 in Jhenidah, 189 in Chuadanga, 181 in Meherpur, 144 in Bagerhat, 120 in Narail, 90 in Magura and 88 in Meherpur districts in the division", she added.
She called upon everyone for wearing masks, maintaining physical distance and abiding by all health directives set by government to prevent further community transmission of COVID-19 infection in the division.