Huge facilities for car importers through Mongla Port ensured-MPA Chairman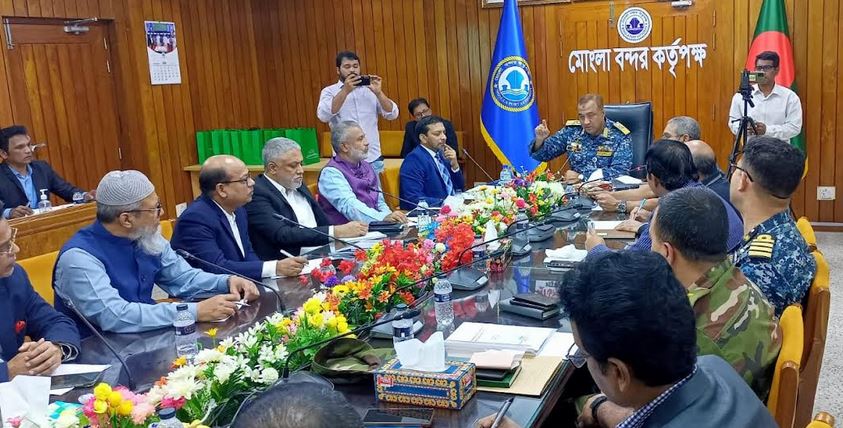 KHULNA, Nov 28, 2022 (BSS)-Chairman of the Mongla Port Authurity (MPA) Rear Admiral Mohammad Musa today said businessmen prefer Mongla Port for importing vehicles as the government has implemented some mega projects here.
"Businessmen prefers the Mongla Port than the Chattogram Port for importing vehicles because of the greater port facilities, shorter time to get import ggods released from customs, and high-quality sheds and yards to keep vehicles," he said at a meeting between the MPA and BARVIDA at the conference room of the port.
The meeting with BARVIDA, a largest stakeholder of the MPA, and the high officials of the MPA was held aiming to increase standing facilities of the reconditioned vehicles importers with MPA chairman Rear Admiral Mohammad Musa in the chair.
He added that the distance between Dhaka and Mongla Port through the Padma Bridge is only 170 kilometres, while it is 260 kms from Chattogram Port and 270 kms from Payra Port.
He expressed hope that the importers and exporters of other export goods will also now prefer Mongla Port for these reasons.
Terming the cordial initiatives by Prime Minister of Sheikh Hasina in 2009, at least 8,900 vehicles were imported through the port, he said adding that breaking of all previous records a total of 20,808 vehicles were imported through the port from 2021-2022 fiscal year.
"And the recently inaugurated Padma Bridge has given the Mongla Port a shot in its arm as importers now can bring imported cars through the port to Dhaka faster than in previous times, he said.
Habibullah Don, President of BARVIDA, mentioned that comparatively faster release of imported vehicles and adequate space to keep those at the port are two main reasons for their preference for the port.
He, however, said around 80 percent vehicles have been imported through the Mongla Port.
Satisfying flawless security measures of the Mongla Port, he said, adding that stealing of vehicles parts has been disappeared from the port yards.
"Besides, the vehicles are now reaching Dhaka in half the previous time because of the Padma Bridge," he added.