Bangladesh has a great macroeconomic story to tell: Haas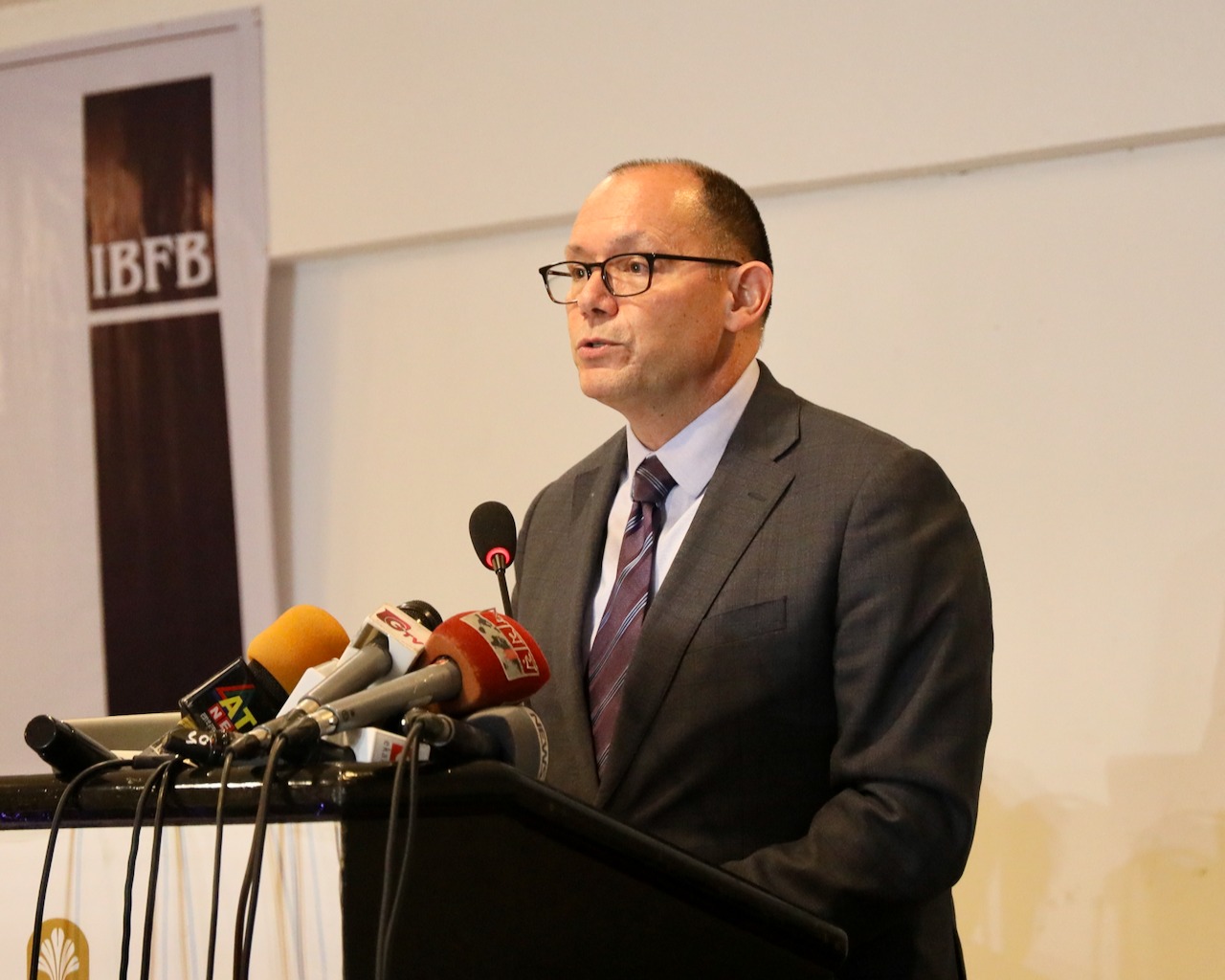 DHAKA, Sept 27, 2022 (BSS) – United States (US) Ambassador in Dhaka Peter Haas today said Bangladesh has a great macroeconomic story to tell while Washington wants to help Dhaka in welcoming as much as possible foreign investment.
"Many US and international businesses want to expand in the region... and we want to help Bangladesh create a business climate that is as welcoming as possible to foreign investment," he said.
The US envoy was speaking at the Annual General Meeting of International Business Forum of Bangladesh (IBFB) as the chief guest in the capital, said a press release.
Haas said Bangladesh's financial leaders have so far managed its debt well and are taking important steps to deal with the inflationary pressures resulting from "Russia's unprovoked invasion of Ukraine".
"So far, the macroeconomic situation seems manageable," he added.
The ambassador said there are strong reasons for the international companies to look at Bangladesh for market opportunities as while the country is worthy of their attention.
"(However), First, international companies and investors must become more aware of the opportunities Bangladesh presents .. second, Bangladesh must be ready to welcome American businesses," he said.
Noting that the US is the Bangladesh's largest export destination as well as foreign direct investor, Haas said that the US Embassy here would welcome its first ever full-time attaché from the US Department of Commerce very soon.
"This step—frankly long overdue—will provide a direct liaison between U.S. and Bangladeshi businesses," he added.
Referring to Prime Minister Sheikh Hasina's speech at the U.S.-Bangladesh Business Council in New York last week that Bangladesh is continually working to improve its physical, legal, and financial structures in order to improve the investment climate, he said "United States stands ready to assist these efforts in whatever way we can".
As the US and Bangladesh celebrate 50 years of diplomatic relations, Haas said, the US Embassy here is focused on five key objectives that included to see a peaceful and stable Bangladesh that is committed to democracy, transparency, pluralism, tolerance, good governance, and respect for human rights.
The envoy said the final goal is to support Bangladesh in its efforts to achieve sustainable and broadly shared prosperity, improve labor standards, expand and diversify the country's economy, and open it to greater regional and global trade and connectivity.
Ambassador and head of delegation of European Union (EU) in Dhaka Charles Whiteley spoke as the special guest.