Debiganj Municipality announces Tk 39cr proposed budget for FY2022-2023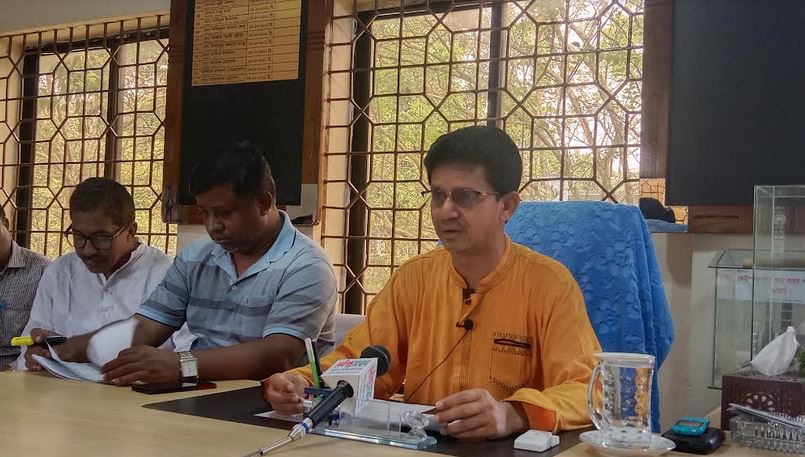 PANCHAGARH, July 6, 2022 (BSS)- Debiganj Municipality has announced its proposed budget worth around Taka 39 crore 50 lakh 62 thousand 196 for 2022-2023 fiscal year.
Mayor of the municipality Abu Bakkar Siddik formally announced the annual budget at a press conference in Pourobhaban here this noon.
In the budget, Taka three crore 38 lakh 69 thousand will come from revenue earnings and Taka 36 crore 11 lakh 92 thousand will come from ADB and other development funds. It is totally a pro-development budget aiming at providing well civic facilities to the municipal citizens.
"There is no provision of imposing new taxes in the new budget," the mayor said at the press conference, adding that different projects on infrastructure development are going on for the beautification of the town at a total cost of around Taka 10 crore 62 lakh 45 thousand 278 .
"The Pourasabha has been implementing its infrastructural development works through expanding around Taka 62 lakh 45 thousand 278… We've also planned to develop other need-based projects like conservation of pure drinking water and natural water bodies, renovation and reconstruction of roads, bridges and culverts, improving drainage and sanitation infrastructure and modernizing the waste management system under the Pourasabha with a cost of Taka 15 crore," he said.
Panel mayors, councilors and the officials concerned were present, among others, at the
press conference .