No storage of sacrificial animals this year: minister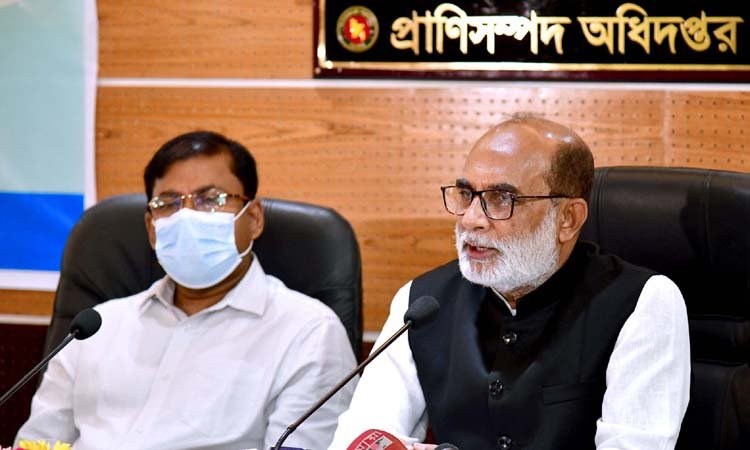 DHAKA, June 23, 2022 (BSS) - Fisheries and Livestock Minister SM Rezaul Karim
today said there would be no shortage of sacrificial animals this year as
Bangladesh has over 1.21 crore such animals for the upcoming Eid-ul-Azha.

He disclosed the information at an inter-ministerial meeting, organised to
determine the demand and supply of sacrificial animals and ensure their safe
transportation during Eid-ul-Azha, at the livestock department's conference
room in the capital's Farmgate here.

Rezaul Karim said the government has already taken adequate preparation for
the celebration of the Eid-ul-Azha and determined the demand for sacrificial
animals.

He said, "There are 121,243,89 sacrificial animals available in the country
now, so there will be no crisis of sacrificial cattle".

The minister cautioned that health safety guidelines must be followed at
cattle markets and sick animals will not be allowed to be sold at those
markets.

Adequate members of law enforcement agencies will be deployed at the cattle
markets so that buyers and sellers do not face any kind of harassment there.


Fisheries and Livestock Secretary Dr Mohammad Yamin Chowdhury, additional
secretaries Shyamol Chandra Karmakar, Md Towfiqul Arif and S M Ferdous Alam,
and director-general of the Department of Livestock Dr Monjur Mohammad
Shahjada, among others, were present at the meeting.