Global situation liable for inflation in country: Mirza Azizul Islam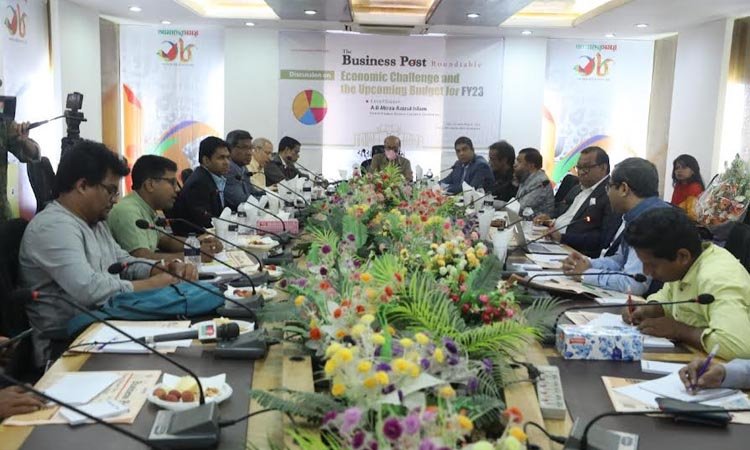 DHAKA, May 21, 2022 (BSS) - Former Adviser to the caretaker government Dr AB Mirza Azizul Islam today said that the prices of products are increasing in the country since there has been a global inflationary pressure.
"Currently, the inflation that we're witnessing in the country is mainly because of the global market situation. The fuel oil price has increased globally, the Russia-Ukraine war is still going on while the price of products has increased by 8 percent in the UK," he said.
Azizul also said that this has put an impact on the commodity market of the country.
The former adviser was addressing a seminar titled "Economic Challenges and the next budget for FY23" as the chief guest organized by the English Daily the Business Post held in the Capital's Tejgaon area.
He said it is not easy to control the inflationary pressure when high inflation is happened mainly because of the global situation.
Azizul also suggested the government to support the low income group people to protect them from the inflationary pressure.
Presided over by the Editor of the Business Post Golam Sarwar, former President of FBCCI Shafiul Islam Mohiuddin, MP, former NBR Chairman Dr Muhammad Abdul Mazid, BKMEA executive president Mohammad Hatem, CPD research director Dr Khandaker Golam Moazzem, RAPID executive director Dr M Abu Yusuf,
Creation Private Ltd managing director Rashidul Karim Munna, Bangladesh Merchant Bankers Association President M Sayedur Rahman, DSE Brokers Association President Richard D Rozario, and DCCI Director Khairul Mazid Mahmud spoke, among others, on the occasion. Business Post executive editor Nazmul Ahsan moderated the seminar.
In the wake of global price hike goods and commodities, Dr Azizul Islam proposed for widening the net of different social safety net programmes in the next budget.
He noted that the most important thing in the budget is to spend the allocated amount as Bangladesh is still lagging behind in South Asia in spending the budget. "Side by side, we're also lagging behind in revenue collection where the government needs to give due attention,"
Former NBR Chairman Dr Muhammad Abdul Mazid said that the government can undertaken a three-year long plan for ensuring smooth recovery from the pandemic and in light of this the budget can be framed.
Dr M Abu Yusuf opined that the education sector was the worst affected sector in the pandemic while necessary initiatives should be incorporated in the next budget on how to return back the drop out students. He also advocated for rolling out a separate budget for the education sector.
BKMEA executive president Mohammad Hatem suggested for addressing the issue of HS code complexity in import.