NEC likely to consider Tk 2,46,066cr ADP for FY23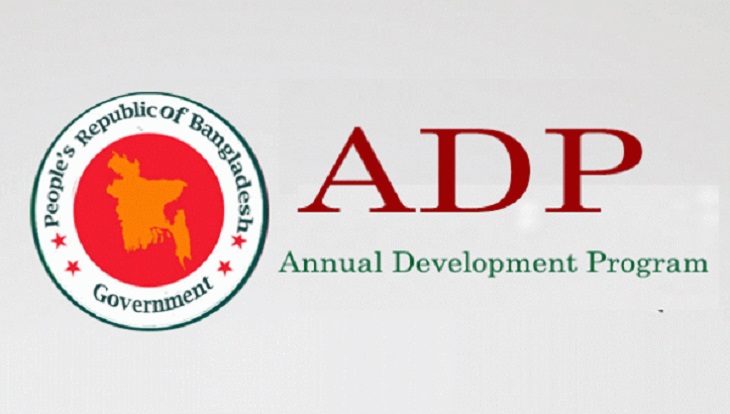 DHAKA, May 16, 2022 (BSS) - The National Economic Council (NEC) will sit tomorrow to consider a Taka 2,46,066.09 crore draft Annual Development Programme (ADP) for the next fiscal year (FY23) prioritizing on the transport and communication, power and energy, education and health sectors.
NEC Chairperson and Prime Minister Sheikh Hasina will preside over the meeting virtually from her official Ganabhaban residence.
Out of the draft original ADP outlay of Taka 2,46,066.09 crore for the next fiscal year, Taka 1,49,356.09 crore will come from the local sources while the rest of Taka 92,341 crore as project assistance, said a senior Planning Commission official.
The official also informed that considering an allocation of Taka 9,937.18 crore against the autonomous bodies and corporations, the overall ADP allocation for the next fiscal year is likely to be Taka 2,56,003.27 crore.
The size of original ADP in the current fiscal year (FY22) was Taka 2,25,324.14 crore which was later downsized at Taka 2,07,550 crore. The fresh ADP for FY23 is around 19 percent higher than the RADP of the current fiscal year.
Talking to BSS, Planning Minister MA Mannan today said that one of the priority areas in the new ADP would be definitely the health sector so that whatever attainments that the government has made over the years in this area could become sustainable. "We want to remain prepared always for facing the possible waves of the COVID-19 pandemic,"
Apart from this, he mentioned that some four to five mega projects are at the mature stage and due efforts would be given in the new ADP so that those could be completed or could reach the completion stage.
Besides, the issue of alleviating poverty would always remain as a topmost priority through implementation of development projects, he added.
Answering to a question, the Planning Minister said that there is no way the pace of development would come to a standstill amid numerous challenges, rather development march forward would continue.
Planning Commission Member AKM Fazlul Haque (Industry and Energy) told the news agency that the new ADP would focus on expediting economic growth through human resource development, ensuring food safety, unleashing development in the food, heath sectors, and strengthening the government's drive on poverty alleviation.
Talking about the new ADP allocation, he said that the power and energy sector would witness an allocation of Taka 39,412.36 crore in the next fiscal year against the allocation of Taka 39,214 crore in the current fiscal year.
He informed that some projects for installing prepaid meters in the power and energy sector are being implemented which would ensure optimum usage.
"Such initiatives will check misuse of power and energy and thus it will be possible to supply the saved power to those areas where the demand of power is high," he added.
Fazlul also informed that the gridlines and old and dilapidated power sub-stations would be modernized.
Out of the 15 sectors, the transport and communication sector is likely to witness the highest ADP allocation of Taka 70,695.52 crore in the next fiscal year followed by the Power and Energy Sector Taka 39,412.36 crore, the education sector Taka 29,081.38 crore, the health sector Taka 19,277.87 crore.
The other sectors with possible ADP allocation are: General government services sector Taka 2,875.28 crore, defense sector Taka 1,270.05 crore, public discipline and protection sector with Taka 3,609.77 crore, industry and economic services sector Taka 5,407.26 crore, agriculture sector Taka 10,143.57 crore, local government and rural development with Taka 16,465.02 crore, environment, climate change and water resources with Taka 9,859.25 crore, housing and community facilities with Taka 24,497.22 crore, religion, culture and entertainment sector with Taka 2,364.91 crore, science and ICT sector with Taka 4,167.90 crore and social security sector with Taka 2,569.73 crore.