Rangpur Chamber seeks smooth supply of edible oil to stabilize market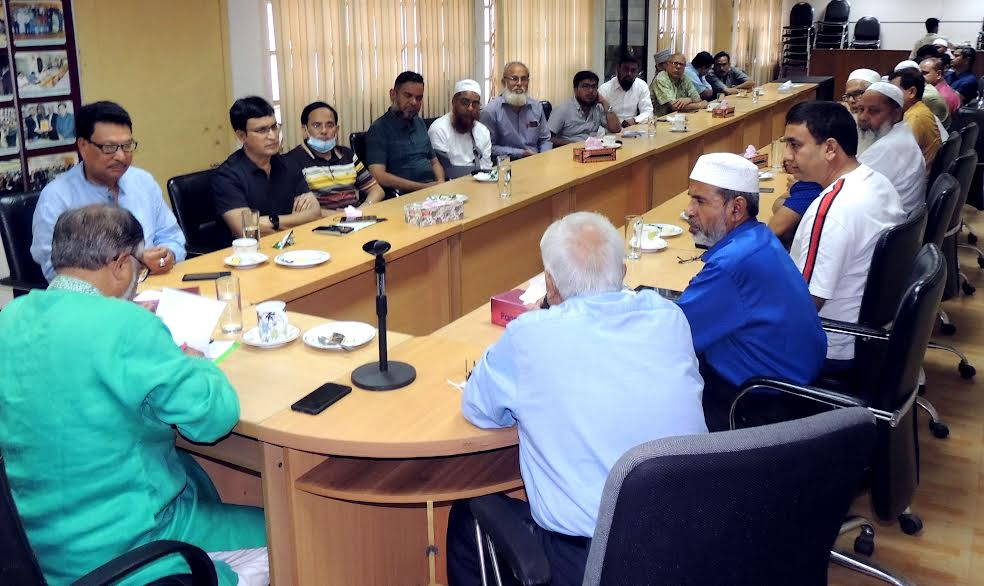 RANGPUR, May 13, 2022 (BSS) - Leaders of Rangpur Chamber of Commerce and Industry (RCCI) have urged the government to bring the 'syndicate business' of essential goods under surveillance and ensure smooth supply of edible oils to stabilize the markets.

They made the call at a meeting organised by RCCI with the wholesalers of edible oils at the RCCI Board Room on Thursday afternoon, said a press release.

RCCI President Mostafa Sohrab Chowdhury Titu presided over the meeting, attended by edible oil wholesalers, directors of RCCI and distributors of edible oils in Rangpur city.

In the wake of widespread consumer outrage and dissatisfaction over the supply crisis of edible oils, RCCI arranged the meeting to discuss edible oil supply, demand and instability in the edible oil markets and other aspects.

Senior Vice-president of RCCI Md. AZzizul Islam Mintu, Director Md. Akbar Ali, Edible Oil Wholesalers of Rangpur Md. Azizul Islam Mukul, Govind Saha, Biswajit Paul, Md. Lelin, Md. Mostafizar Rahman, Abdul Halim, Sadekul Islam, Hiran Kumar Mahato, Badruddin Ahmed, Md. Abdul Hakim, Ashekur Rahman Tushar, Zulfiqar Aziz Khan Bhutto, Md. Sabihul Haque and Javed Hossain, among others, addressed the meeting.

The wholesalers said they were failing to purchase edible oils from big markets and millers at the prices fixed by the government and it was causing inadequate supply, destabilizing the edible oil markets.

They said the wholesalers should have to keep the daily supply chain in order by stocking adequate quantities of edible oils in their warehouses for selling to the local traders.

Therefore, they requested the Department of National Consumer Rights Protection authorities to conduct the campaign for ensuring a smooth supply chain and fair prices of edible oils by properly implementing the existing stock policy.

The RCCI president said the edible oil market has become volatile due to lower supply against the demand following declining imports due to rising prices in the world market.

"Therefore, besides keeping an eye on the syndicate trade in consumer goods, it is necessary to increase the number of oil importing companies in the country," he said.

He opined that if the number of oil importers increases, competition will increase on the one hand and there will be no opportunity to increase prices arbitrarily by the traders on the other hand.

He called on the government to take immediate steps to ensure that the supply of edible oil is maintained to stabilize the edible oil market.