Stocks break gaining streak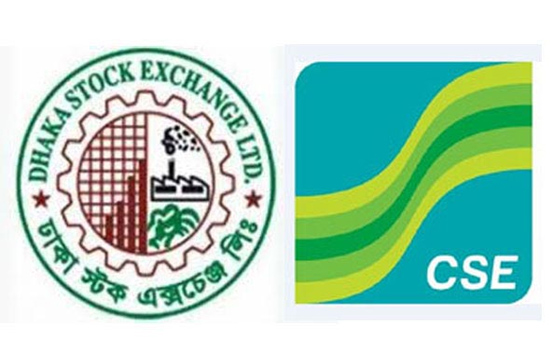 DHAKA, May 10, 2022 (BSS) - Stocks today witnessed a downward trend after showing two days of positive trend as investors preferred to book profit on quick-gaining stocks.
DSEX, the key index of the Dhaka Stock Exchange, went down by 32.46 points or 0.48 per cent to settle at 6,665, after gaining 55 points in the past two straight sessions.
Two other indices also ended in the red. The DSE 30 Index, comprising blue chips, fell 13.62 points to finish at 2,435 and the DSE Shariah Index (DSES) lost 5.24 points to close at 1,448.
Turnover, a crucial indicator of the market, however, remained high and the total turnover rose to three months high at Tk 12.58 billion on DSE, in a further buck by 4.14 per cent over the previous day's tally of Tk 12.08 billion.
Of the 380 issues traded, 205 declined, 130 advanced and 45 remained unchanged on the DSE trading floor.
Beximco was the most-traded stock with shares worth nearly Tk 370 million changing hands, followed by JMI Hospital Requisite Manufacturing (Tk 368 million), Shinepukur Ceramics (Tk 365 million), Eastern Housing (Tk 345 million), and Unique Hotel & Resorts (Tk 337 million).
ACI Formulations was the top gainer, posting a 10 per cent gain while Imam Button was the worst loser, losing 5.0 per cent.
The Chittagong Stock Exchange (CSE) also ended lower with the CSE All Share Price Index - CASPI -losing 107 points to settle at 19,532 and the Selective Categories Index - CSCX - shedding 65 points to close at 11,718.
Of the issues traded, 155 declined, 124 advanced and 30 issues remained unchanged on the CSE.
The port city's bourse traded 15.33 million shares and mutual fund units with a turnover value worth Tk 475 million.