Australia looking for a way to deal with Mustafizur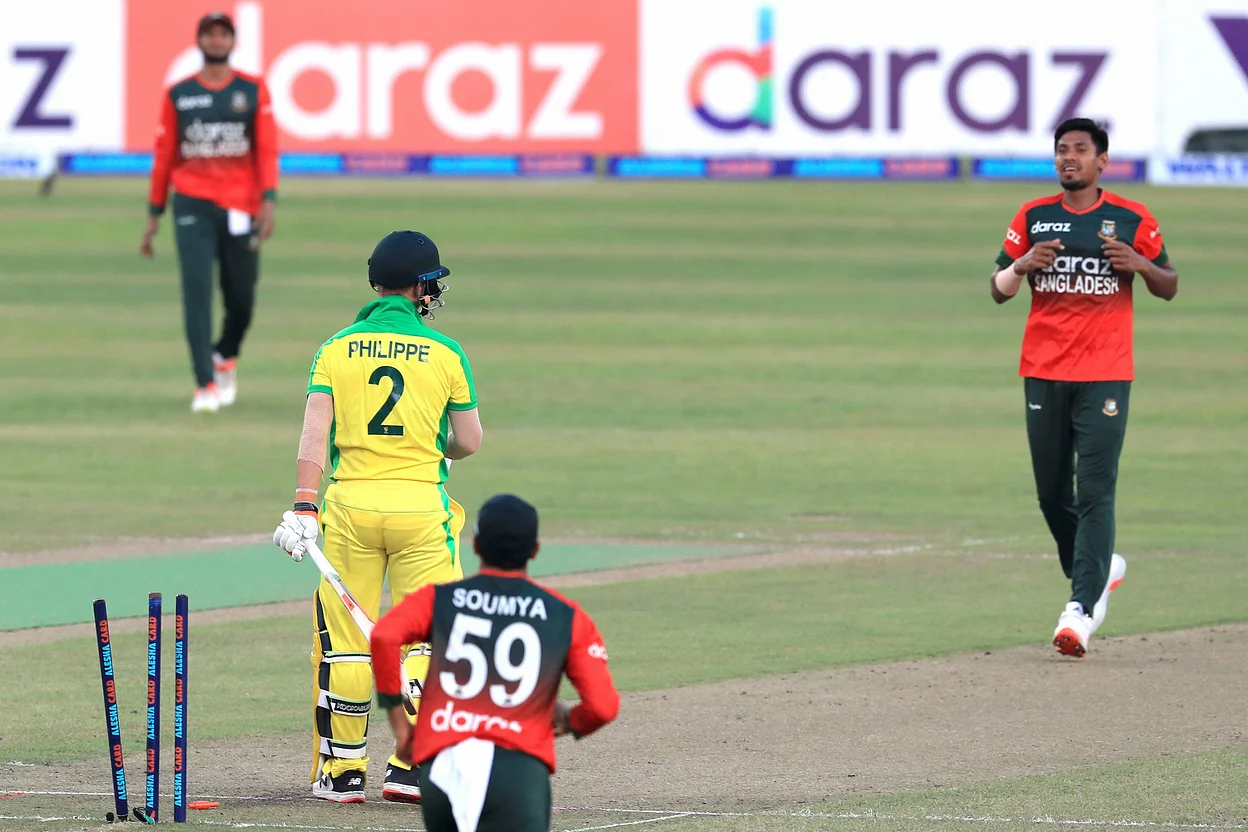 DHAKA, Aug 5, 2021 (BSS)—Fast bowler Mustafizur Rahman created a massive headache for Australia, who had already struggled against the spinners in their ongoing five-match T20 series against Bangladesh.
Australia's plan was to deal with spinners with caution before going hard on the pacers. But Mustafizur came as an obstacle to execute the plan successfully.
Mustafizur had already taken five wickets of Australia in two matches, including the match winning 3-23 in the second game. His economy rate in those two matches were excellent---he conceded just four runs per over in the first match and shed under six runs in the second game. No Aussie fast bowler including Mitchell Starc and Josh Hazlewood, the two best fast bowlers in this generation, could keep their economy rate under six in those two matches.
To worsen the situation of Australia, the wicket played a crucial role in making his stock weapon--cutter and slower, extremely effective.
With the series at stake after losing the first two games, Australia admitted they must find a way of handling the unique skills of Mustafizur if they want to keep the series alive.
"Mustafiz tonight showed how quickly he adapts – I think he bowled 23 or 24 slower balls and did not bowl any more balls with pace on," said Australia batsman Moises Henriques.
"He doesn't do that when he plays in the IPL … it's probably half-half. He summed up the conditions really well tonight, credit to him. His slower ball even on a good wicket is hard to play, let alone on something like that."
Speaking to cricket.com.au, Henriques later added: "It's one thing to be able to do that with your body but to keep hitting the right length like he does (is difficult to face).
"It's smart bowling because he's got some pace as well if he needs it, but he's summed up the conditions really well and stuck with his plan."