Ten sports personalities, two organizations nominated for Sheikh Kamal NSC Award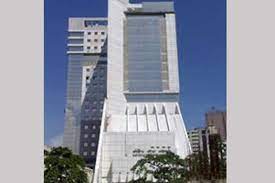 DHAKA, Aug. 4, 2021 (BSS)-Ten sports personalities and two organizations have been nominated in seven categories for the Sheikh Kamal National Sports Council (NSC) Award-2021, which has been introduced for the first time by the Ministry of Youth and Sports.
Prime Minister Sheikh Hasina is expected to distribute the awards as the chief guest on the virtual platform at a function to be held at Sheikh Kamal Auditorium of the NSC tomorrow (Thursday) at 11.00 am, said the State Minister for Youth and Sports Mohammad Zahid Ahsan Russel MP.
Russel said each person will be given Taka one lakh, a crest and a certificate of honor as a reward.
The State Minister was virtually speaking as the chief guest at a press conference organized by the Ministry of Youth and Sports on the occasion of the 72nd birth anniversary of Shaheed Sheikh Kamal and Sheikh Kamal NSC Award 2021 held today at the conference room of NSC tower.
Akbar Ali, the captain of U-19 World Cup winner, is going to receive the award as the emerging athlete category while country's top archer Ruman Sana has been nominated in the athlete category. Senior sports journalist Muhammad Kamruzzaman has been nominated in the sports journalist category.
The State Minister said: "In recognition of the outstanding contribution made in various branches of sports, in the light of the policy, after thorough scrutiny by the concerned committee, for the first time, we are going to give Sheikh Kamal NSC Award 2021 to a total of twelve sports personalities in the seven categories."
The seven categories are (a) lifetime honor (b) players / Athlete (c) sports organizer d) emerging players/athletes (e) sports journalist (f) sports associations / federations / sports organizations g) sports patron /sponsor.
"I would like to extend my best wishes and congratulations to all the nominees for this prestigious award for the first time. I believe this award will encourage all those involved in sports to do better in the field of sports in the future," Russel said.
Youth and Sports Ministry's senior Akhter Hossain, NSC Secretary Masud Karim and senior officials of the Ministry of Youth and Sports and the NSC were present at the press conference.
The awardees are:
Lifetime Honor Award - Kazi Mohammad Salahuddin
Athletes - Mahfuza Khatun Shila (swimming), Ruman Sana (archery) and Mabia Akter Simanto (weightlifting).
Sports Organizers - Manzoor Quader and Kya Shai Hra
Emerging Athletes - Akbar Ali (cricket), Fahad Rahman (chess), Unnati Khatun (football)
Federation/ Association / Organization - Bangladesh Cricket Board.
Sports Journalist - Muhammad Kamruzzaman.
Patron - Walton.