Athletics team leaves for Turkey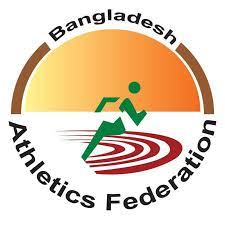 DHAKA, Aug 6, 2022 (BSS)- A two-member of Bangladesh athletics team left here for Turkey on Friday night to take part in the 5th Islamic Solidarity Games scheduled to be held from August 9-18 at Konya.
The two-member Bangladesh athletics team included a team manager cum coach and an athlete.
The athletics team, which will compete in the Islamic Solidarity Games, consist with three athletes and one team manager cum coach.
Country's fastest man Imranur Rahman and high jumper Umme Hafsa Rumki, who are currently participating in the 22nd Commonwealth Games in United Kingdom, will join the athletics team at Konya directly from UK later stage.
Bangladesh athletics team - Imranur Rahman athlete 100m, Umme Hafsa Rumki, athlete high jump, Ritu Akter, athlete high jump and Farhad Jesmin Liti (team manager cum coach).