Munir aims to bring medal for country in 2026 CWG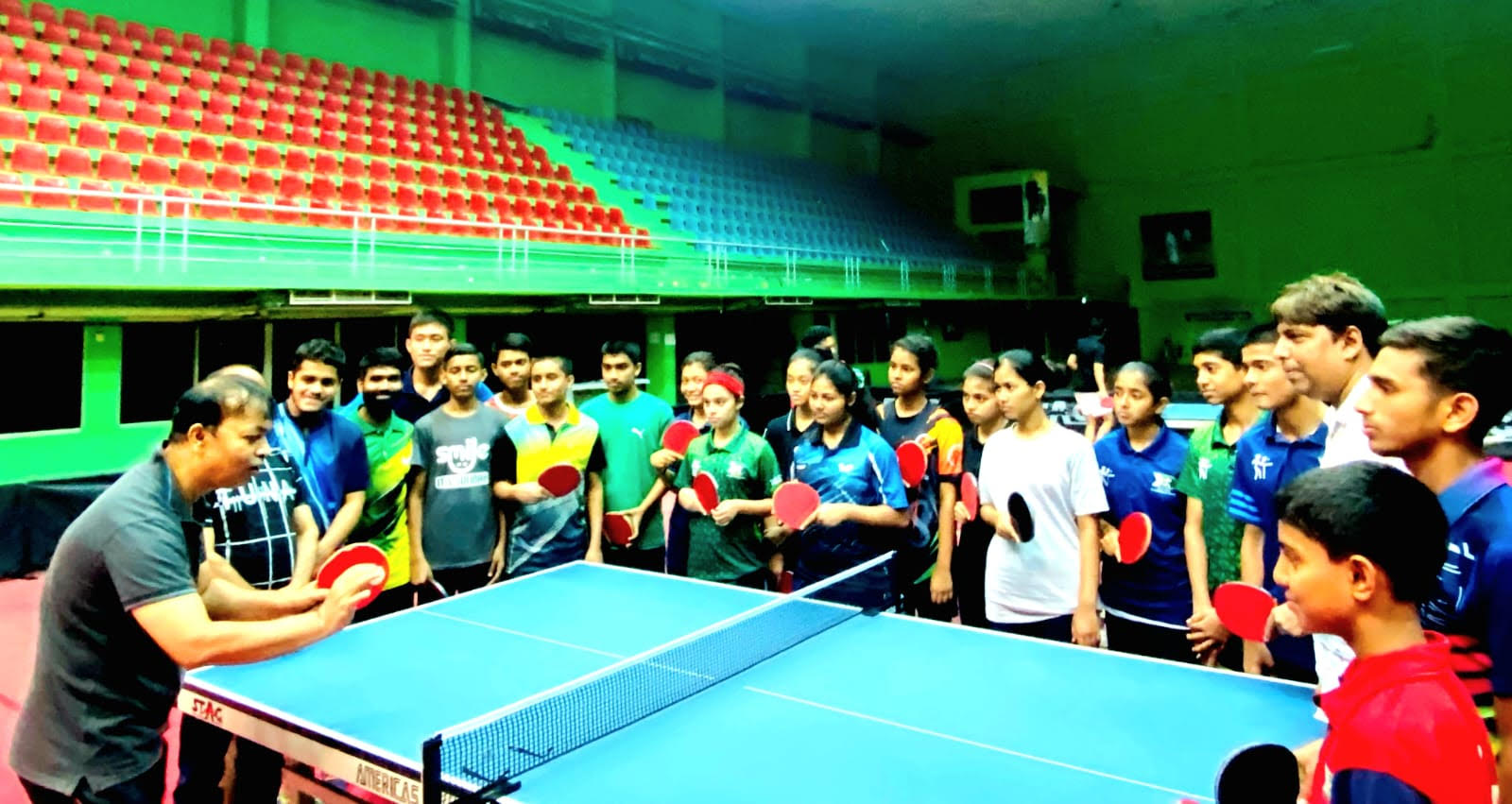 BIRMINGHAM (UK), Aug 2, 2022 (BSS) - Bangladesh Table Tennis Federation's (BTTF) vice president Khondakar Hasan Munir firmly said now their only target would be to bring medal for the country from the 2026 Commonwealth Games.
Talking to BSS today (Tuesday), Munir categorically admitted that the quarter-final match against India was tough one because India are now contesting in the Games to win gold medal, but the federation official is optimistic about Table Tennis's positive result in the next Commonwealth Games.
Munir informed that like the past the State Minister for Sports Mohammad Zahid Ahsan Russel, MP, maintained his cooperation to the Table Tennis team and this time the State Minister assured the federation to provide full coaching staff for the team for at least one year.
He also thanked the Bangladesh Olympic Association's president Chief of Army Staff General SM Shafiuddin Ahmed, SBP, OSP, NDU,PSC, PHD, who encouraged the players by watching every match of the Bangladesh's table tennis team.
The BTTF, which started residential camp more than one year ago, has reaped the rewards, Asian Championships, South Asian Junior and Cadet Championships and now the Bangladesh boys team made history by reaching quarterfinals of the Birmingham Commonwealth Games.
The Bangladesh team's singles and doubles events start from tomorrow (Wednesday).