Sabina and Co. prepared to deliver another surprise in 2nd match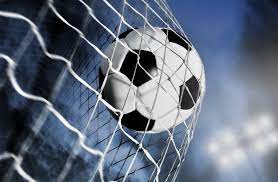 DHAKA, June 25, 2022 (BSS)- After a thumping victory against Malaysia in the
first match, the Bangladesh eve football team prepared to deliver another
surprise as they face their Malaysian counterpart in the second and ultimate
match of FIFA tier-1 International friendly match scheduled to be held
tomorrow (Sunday).
Private satellite channel T-Sports telecast the match live that kicks off at
6 pm at Birshreshtha Shaheed Sepoy Mohammad Mostafa Kamala Stadium in the
city's Kamalapur.

Earlier, the tigresses delivered their biggest surprise in its history as
they thrashed Malaysia by 6-0 goals in the first match, courtesy of defender
Akhi Khatun Sabina Khatun, Sirat Jahan Swapna, Monica Chakma and Krishna
Rani.
It was really stunning performance by the girls in the first match that
really entertained the local crowds who came to the stadium to support the
Bangladesh team. The football lovers are eagerly waiting to see the same
performance of Bangladesh in the second match against Malaysia.

Though Bangladesh are far behind Malaysia in the FIFA rankings, where
Bangladesh rank 145th and the Malaysia are 85th, but on the field, it
appeared completely the opposite as Bangladesh eve football team attacking in
the first match giving no any chance to Malaysia.

Head coach Golam Robanni Choton must be looking forward the same performance
from his girls in the second match against Malaysia.

Prior to the first match, Bangladesh skipper Sabina Khatun talking to the
pressmen today said they would take to the field to win the second match of
the series.
Defender Akhi Khatun, who scored two goals in the first match, also echoed
the same statement by saying that they would carry out the same performance
in the second match against Malaysia.