Shakib keen to skip ODI format in West Indies tour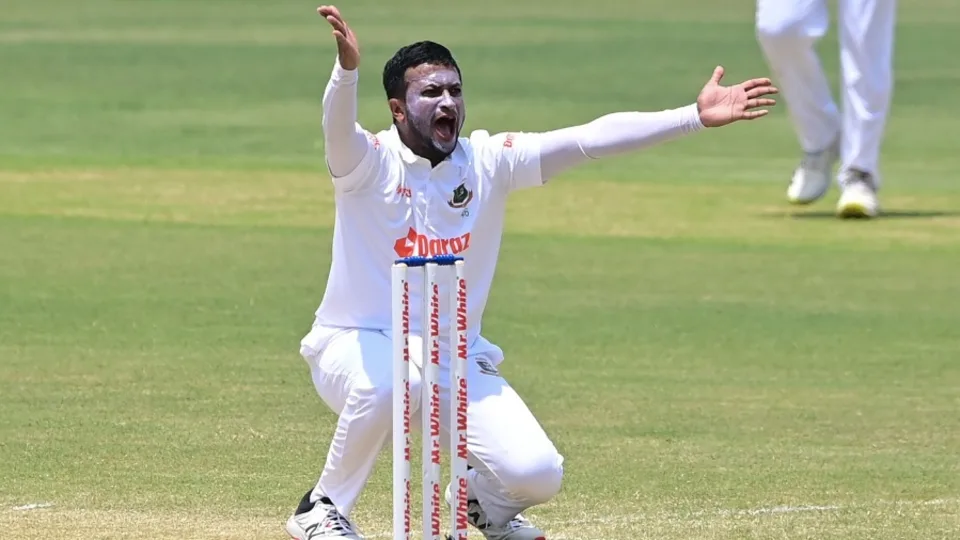 DHAKA, May 22, 2022 (BSS)- Bangladesh won't get the service of Shakib Al
Hasan in all format of cricket during their West Indies tour as the ace
allrounder verbally informed Bangladesh Cricket Board (BCB) about his
withdrawal at least one format of cricket.
Shakib is keen to play Test and T20 format but he wants to skip the ODI
format in the tour, a high official of the BCB said.
"Verbally he said he doesn't want to play one format during the tour because
he needs rest," BCB Cricket Operations Chairman Jalal Younus said here today.
"Again he said he will play Test but we are yet to get anything formally from
Shakib. We want him in all format of cricket. Let's see what he said. For the
time being, the discussion is off."
Bangladesh, which will leave the country on June 5 for West Indies, will play
two Tests, three ODIs and as many T20 Internationals.
After the Sri Lanka Test series, Shakib will fly to the USA and thereafter
will join the side in West Indies.
The bilateral series will start with Test with the first Test starting on
June 16 and the second one on June 24. Three T20s are set for July 2, 3 and 7
after which three ODIs will be held on July 10, 13 and 16.
The ODI series, however, is not the part of ICC ODI Super League and
therefore Shakib is reluctant to play the series since he decided to reduce
his workload in a bid to make his career lengthy.
Bangladesh will play at stretch in this year. After the West Indies series,
the team will fly for Zimbabwe where they will play a bilateral series.
Thereafter Bangladesh will take part in Asia Cup. Then they will play a tri-
nation T20 series in New Zealand before participating in the T20 World Cup in
Australia.
Later, Bangladesh will host India at home at the fag end of the year.