Bangladesh lose to Korea in recurve men's team event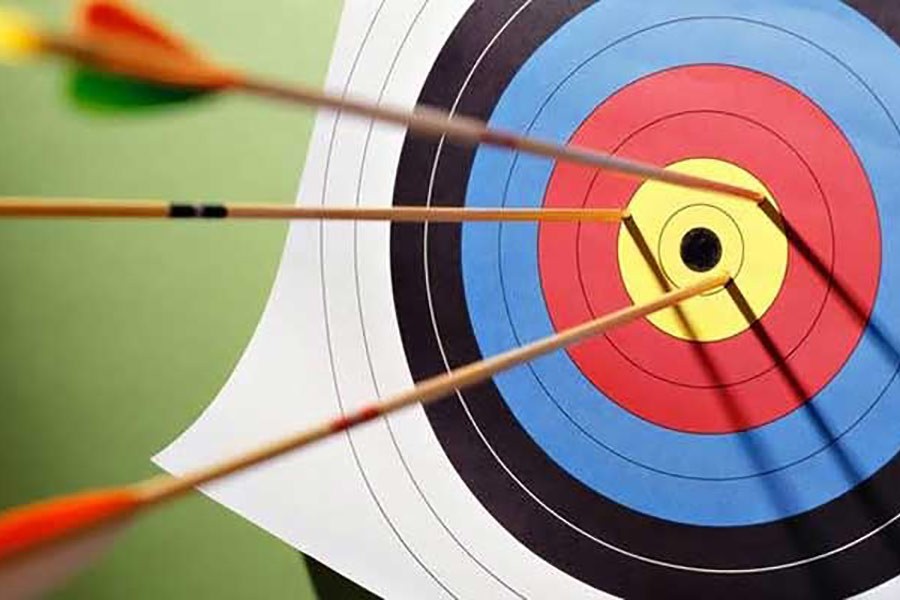 DHAKA, May 19, 2022 (BSS)- Despite a magnificent display against Australia,
Bangladesh failed to reach semifinal of the recurve men's team event of the
ongoing Archery World Cup Stage-2 after losing to strong Korea by 1-5 set
points in the round of 1/8 match held today (Thursday) in city of Gwangju,
Korea.
The Bangladesh archery team featuring Mohammad Hakim Ahmed Rubel, Ruman Sana
and Abdur Rahman Alif lost the first and second by 56-58 and 53-58 sets
points, but managed a fighting 58-58 draw in the third sets.
Earlier, Bangladesh reached pre quarterfinal beating Australia by straight 6-
0 set points in the round of 1/12 match.
The Bangladesh archery team beat their Australian opponents 56-55, 54-52 and
57-54 to ensure their pre quarterfinal spot.
Meanwhile, the recurve men's and women's singles and mixed team event matches
will be held tomorrow (Friday).
A total of 144 men's and 126 women's archers from 39 countries across the
globe are taking part in the week-long meet.
In the tournament, 80 archers in recurve division men's singles event, 67
archers in women's individual event, 18 archers in men's team event and 20
countries in mixed team event are participating in the tournament.
The Bangladesh archery team are participating in the event under the
patronization of City Group.
Bangladesh archery team - Ruman Sana, Mohammad Hakim Ahmed Rubel and Abdur
Rahman Alif (archers recurve men's) and Diya Siddique (archer recurve
women's).