Hope junior players can even cross 10k runs milestone: Mushfiqur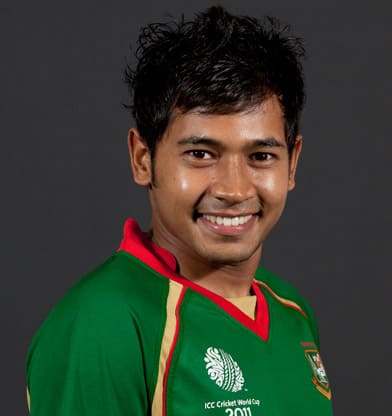 CHATTOGRAM, May 18, 2022 (BSS)-Mushfiqur Rahim believed that there are many
players in Bangladesh, who are capable of scoring more than 5,000 runs in
Test cricket in future.
According to him, the youngest player in the squad at this moment -Mahmudul
Hasan Joy has the chance to get even 10,000 runs in Test cricket.
"I am really elated to get the feat as the first Bangladeshi batter but I
hope it won't be the first. I think many players are Bangladesh are capable
to reach the milestone in future, not only the senior but also the junior
players," Mushfiqur said here today.
"Those who are now junior player, I hope, they will reach 8,000 or 10,000
runs milestone in future."
Tamim Iqbal is the next to the line to reach this feat as he needed just 19
runs. He could have reached the landmark as the first Bangladeshi batter had
he not retired due to the muscle cramp on day three.
Tamim returned to the crease today after the dismissal of Liton Das, hoping
to join Mushfiqur Rahim to reach the feat but he was dismissed in the first
delivery he faced.
It's not the first time luck was with Mushfiqur Rahim when he achieved
something as first Bangladeshi batter. When he became first Bangladeshi
batter to hit double century against Sri Lanka at Galle in 2013, he got the
luck to his side.
Mohammad Ashraful had the chance to get to that double hundred after ending
the day on 190. But he got out in the next day with same score, paving the
way for Mushfiqur to reach the feat ahead of him.
Mushfiqur said his hard work actually paid off as luck favours him always.
The team management cut the cake to celebrate his feat in the dressing room
after the day's play.
Mushfiqur said he feed the cake first to Mahmudul Hasan Joy as he believes
the youngest player of the squad has the chance to score 10,000 Test runs.
"When everyone celebrated my achievement by cutting cake in the dressing
room, I feed the cake first to Joy. I told him that you are the youngest
player in the dressing room and you have the chance to get to 10,000 runs. I
hope when Joy will reach this 10,000-run feat, he will feed the cake to
another new one. We are expecting to keep up this legacy."