Ruman Sana fails to take place in individual event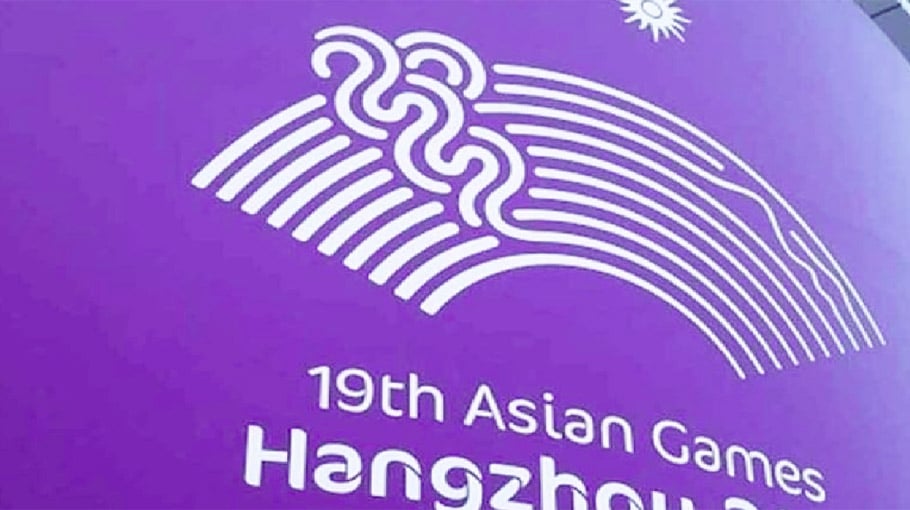 HANGZHOU, China, Oct 1, 2023 (BSS)- Ace archer Ruman Sana failed to take
place in the individual event as the archery discipline of the 19th Asian
Games has begun today (Sunday) with the ranking round held at Fuyang Yinhu
Sports Centre.
However, Sagar Islam with 22nd and Ramkrishna Saha with 29th will represent
Bangladesh in the individual event. This time, according to the rules of the
Games, the top two stars of each country will get a chance to compete in
individual events.
Sagar Islam scored 662 and Ramkrishna Saha scored 653. Despite failing to get
placed in the individual event with a score of 648, Ruman Sana got the
opportunity to play in the team event as he was placed third in the ranking.
Promising archer Diya Siddiqui, Famida Sultana Nisha and Shema Akter Shimu
will compete in the team event. Diya and Nishi will play in individual
events.
Bangladesh's men's team will compete against Vietnam while the women's team
will play against Chinese Taipei.
Bangladesh men's team finished 12th while the women's team finished eighth in
the compound event. The men's team will compete against Malaysia while the
women's team will fight against Hong Kong in the compound team event.
Bridge:
It was a good day for Bangladesh in the second phase of the round robin of
bridge event held at Hangzhou Qiyuan.
Bangladesh started the day with a defeat against Singapore, but bounced back
to beat Chinese Taipei and Thailand in the next two matches.
In the fourth match, Bangladesh got a walkover as there was no opponent.
Golf:
Siddiqur Rahman finished in 14th position as the golf discipline of the Games
concluded today at West Lake International Golf Course.
Siddiqur played 13 shots less than par in four rounds. He played four shots
less than par in the final round. Jamal Hossain finished at the 35th position
by playing a par shot.
Taichi Kho of Hong Kong won the individual gold in the golf event. He played
27 shots less than Par.
Chess:
Bangladesh secured their first win in the third round beating Hong Kong by
3.5-0.5 points held at Hangzhou Qiyuan (Zhili) Chess Hall.
Two Grandmasters Ziaur Rahman and Enamul Hossain along with International
Master Fahad Rahman won their respective matches. Niaz Morshed split point
with his rival. Bangladesh is at number eight position at the moment. The
fourth round starts tomorrow (Monday).
Kabaddi:
Bangladesh's campaign of kabaddi disciplines, the another potential event in
the Games, begins tomorrow (Monday) at Xiaoshan Guali Sports Centre.
The men's team take on Japan on the first day morning (6.30 am BST).
Apart from Japan, Bangladesh will play against Thailand, Chinese Taipei and
India in Group A. Iran, Pakistan, South Korea, Malaysia will play in Group B.
Hockey:
Bangladesh hockey team face mighty India in their ultimate group A match
scheduled to be held tomorrow (Monday) at Gongshu Canal Sports Park Stadium.
The match kicks off at 1.45 PM (BST).
Earlier, Bangladesh suffered a 2-7 goals defeat against defending champions
Japan in the first match and conceded a 2-5 goals defeat against Pakistan in
the second match.
Bangladesh, however, bounced back to register a 7-3 goals win over Singapore
in their third match and defeated Uzbekistan by 4-2 goals in their fourth
group match.