Zinnat exits from the Asian Games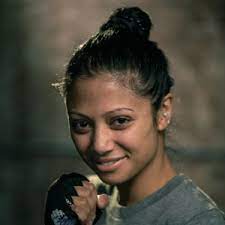 HANGZHOU, China, Sept 27, 2023 (BSS) - New York based Bangladeshi boxer Zinnat Ferdous eliminated from the 19th Asian Games boxing event losing to her Mongolian rival Esugen Oyuntsetseg by 5-0 point in the 50kg weight category pre quarterfinal held at Hangzhou Gymnasium on Wednesday.
The judges announced the results after the three rounds and in that result Mongolian boxer Esugen Oyuntsetseg won the match easily. All five judges gave their favor to the Mongolian boxer in every round. As a result Zeenat lost the pre quarterfinal match by 5-0 points.
Zinnat has played in various competitions at the provincial level in United State. The practice and standards of boxing in United State are very advanced. As American expatriate boxer wanted to play for Bangladesh, the federation gave him the opportunity to represent Bangladesh in the Asian Games. However her debut for Bangladesh in Asian Games was not so pleasurable.
Zinnat, wore the Bangladesh jersey for the first time at Hangzhou Gymnasium, disappointed everyone with the result, but she wants to be more prepared and represent Bangladesh in the future event despite losing the match. She also dreams of participating in Paris Olympics next year.
Zinnat got bye in the first round of boxing in the 50kg draw in the Games. She wore the jersey of Bangladesh and directly entered to play the pre quarterfinal.
After the match Zinnat said: 'It feels good to represent Bangladesh. My opponent was quite strong and stated quite positively. I fought my best in the match."

Despite putting up a good performance in various tournaments in United State, many people raised their eyebrow for the result of Zinnat in Asian Games.

Replying to a question Zinnat said there are also good boxers in Asia and her Mongolian opponent is a very experienced and professional boxer.