Neymar 'already knew' Messi was Miami-bound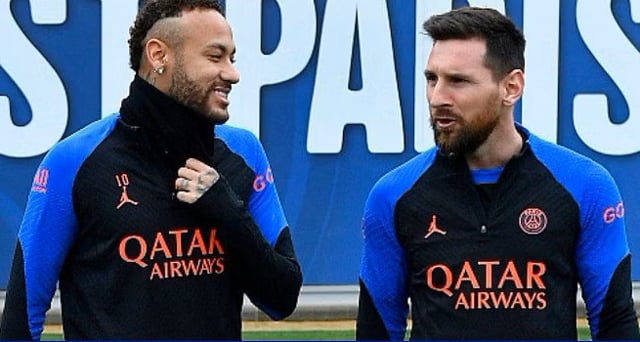 RIO DE JANEIRO, June 10, 2023 (BSS/AFP) - Brazilian striker Neymar revealed Friday he was in on the secret that Lionel Messi was leaving Paris Saint-Germain for Inter Miami before it was officially announced.
"I already knew it!" exclaimed the Brazilian, laughing, in response to a question on the YouTube channel of NBA Brazil about his reaction to the announcement of the departure of his Argentine teammate for Florida.
Neymar was in Miami on vacation and attended Game Three of the NBA Finals between the Miami Heat and the Denver Nuggets on Wednesday.
"I knew he would come here, we had already talked about it. I told him he would be happy in Miami", said Neymar, who played alongside Messi at Barcelona from 2013 to 2017 and then for the last two seasons at PSG.
"I'm very happy for him, and at the same time a little sad because he left," added the Brazilian star, whose own future at PSG is uncertain after another injury-marred season.
Neymar said he was confident that Messi will help Major League Soccer reach new heights: "It will be a much more popular league, with a lot more viewers, and everyone should benefit from it."
World Cup winner Messi, 35, announced on Wednesday he was heading to Inter Miami in the twilight of his epic career, rather than returning to Barcelona, or joining his great rival Cristiano Ronaldo in Saudi Arabia.