Bangladesh Police 3rd Int'l Rating Chess begins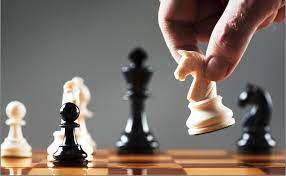 DHAKA, June 2, 2023 (BSS) - The Bangladesh Police 3rd Int'l Rating Chess tournament has begun from today (Friday) at Bangladesh Chess Federation hall room of National Sports Council old building in the city.
A total of twenty two players, working in the police department, are participating in this event.
Nine players won their respective game in first round and secured full point. They are Atiqur Rahman, Md. Asadujjaman, Kaniz Fatema, Md Enamul Hossain, Subas Chakma, Md. Taybur Rahman, Md Anisur Rahman, Ruhul Amin and Imran Hossain.
In the day's first round matches, Atiqur Rahman beat Arup Kumar Mandal, Md Asaduzzaman beat Sri Tanay Kumar Das, Md Enamul Hossain beat Rajibul Hasan, Subas Chakma beat Raju Ahmed, Md. Anisur Rahman beat Md. Abul Hashem Kohen, Ruhul Amin beat Dhrub Jyortimoy Gopi and Imran Hossain beat Faizul Islam,
Kaniz Fatema got a walk-over against Md Rafiqul Islam and Md Taybur Rahman got walk-over against Md Tanvir Rahman, Sardar Roknuzzaman split point with Md. Kamruzzaman and Ratan Kumar Chakma split point with Rubel Mallick.
The second round matches will be held tomorrow (Saturday) at the same venue.