Pothas doesn't want Tigers to solely focus on Afghan spinners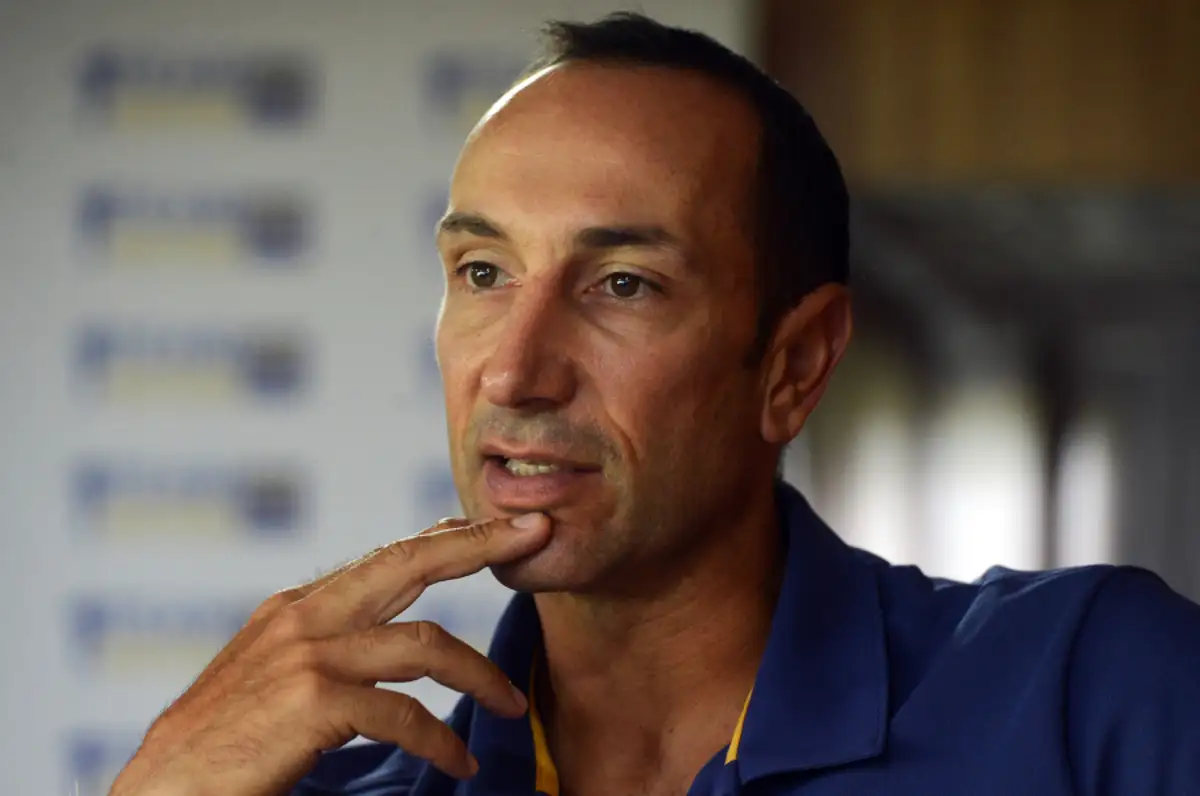 DHAKA, June 1, 2023 (BSS)-Bangladesh assistant coach Nic Pothas warned his side about giving all attention to Afghanistan's much-vaunted spin attack as it may backfire in the one-off Test, beginning on June 14.

According to the former South Africa wicket-keeper, the batters also would have to play pacers and need to do well against them before taking on the spinners.

"They (Afghanistan) have a top spin attack, so the challenge is exciting. The excitement is in solving the problem," Pothas said here today.

"You have to play the seam before you get to the spin. We can't focus all our attention on spin because before we know it, we might be five down against seam. We will do our analysis and research. Come the time, Test match is like a game of chess. We have to make sure we have solutions for what they bring. It is exciting."

Afghanistan will arrive in Bangladesh on June 10 for a bilateral series which will be played in two parts. After playing the one-off Test, they will tour India for a white-ball series before returning here on July to play a three-match ODI series and two T20 Internationals.

Pothas said he is not worried about the batters who put up a shaky performance in the unofficial Test series against West Indies A. He emphasized giving them time to fix the issues.

"I have got a magic wand. I will just wave the magic wand. Very quickly we will make batsmen... I am joking," Pothas said on a lighter mood.

"These things take time. I cannot come into a new culture and suddenly just start to change things. I had to watch the batsmen for a period. We have to observe how they go about their things. Every country goes through waves. In your opinion, your guys are not doing as well as you'd like them to do in Tests. That wave will come again," he added.

"Having seen their ability in the camp and away, there's no reason why we can't get better. But it is international cricket. Some teams are at the top of the world one moment. Some teams are not where they'd like to be. We will ride the wave, but I have to take my time to know the players," he went on to saying.

After being appointed as Bangladesh's assistant coach almost one and half months ago, Pothas saw a high ambition and deep cravings amongst Bangladesh players and management to do 'extremely well' in the upcoming World Cup. According to him, Bangladesh have the resources to make the country proud in the World Cup to be held in India in October-November this year

"What every country is looking for in the World Cup, I don't think we are any different. This group - the Bangladesh Cricket Board, the players - are hugely ambitious. We want to do ourselves proud in the World Cup. Who knows what the World Cup throws at you? We can't worry about things that are out of our control," Pothas said.

"We have to prepare ourselves as well as possible. Do our research of the opposition. Give our best. That's what you can do at a World Cup in any sport. It always throws up surprises. Let's worry about our own house. I am sure we will be okay."

Pothas also said he is impressed with the talent of Towhid Hridoy, who had already demonstrated his capability to be the long horse for Bangladesh cricket.

"First and foremost, he (Hridoy) is a fantastic kid. (He has) an unbelievable work ethic and a drive to be successful. Along with that, (he has) a huge amount of skill. He has a high ceiling in terms of his skills. It is my belief. But we gave a results-driven game. The support staff's job is to help him maximize his potential. He is very exciting," Pothas revealed.

"Hridoy is a phenomenal batsman all the way around the wicket. He is young to international cricket. The difference between international cricket and local cricket is that bowlers can expose, because they are good enough to put the ball in place over and over again. Hridoy has the skill and ability to solve all of those problems. Not many people have come into international cricket and all of a sudden done what he has done. It is a natural phenomenon."