Big expectation from HP programme despite limitations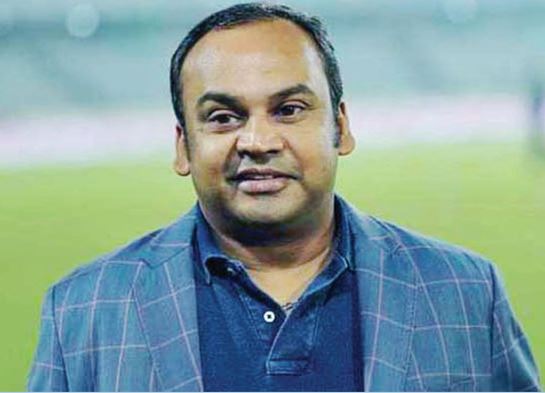 DHAKA, May 24, 2023 (BSS)- Naimur Rahman Durjoy, the head of High Performance
(HP) Unit, a programme of the Bangladesh Cricket Board (BCB) to bolster
national team's pipeline hopes for the best from this unit despite admitting
some limitations that created impediment to run the programme smoothly all
the year round.
"In the context of Bangladesh, we are not able to do everything as far as the
facilities of HP are concerned because there are some gaps in our
infrastructure like grounds, indoor, gym. We have to struggle a lot during
the rainy season," Durjoy, a BCB director said.
Durjoy, also the first Test captain of Bangladesh, pointed out the reasons
behind that.
"We generally run the HP programme during the rainy season. Players are busy
with national team, they play NCL, BCL, BPL, DPL and others cricket a lot.
So, we can't run the programme at that time. There are hardly any time for
the skill training. Due to the hectic schedule, we are forced to run the
programme in the rainy season. We actually have to improve some
infrastructure like indoor, gym."
The first phase of the HP training camp for this year begins today
(Wednesday) at the Sher-e-Bangla National Cricket Stadium in Mirpur. The
first phase of the camp has been split into three parts with physical
screening and fitness tests scheduled in Dhaka from May 24-31.
The camp will then move to Rajshahi (June 01-08) first, followed by Bogura
(June 09-26) for skill training. In July, the HP Squad will participate in
the ACC Emerging Teams Asia Cup in Sri Lanka.
The prime goal of HP is to bring out the best cricketers for the national
team, Durjoy said.
"We all know that HP's job is to prepare players for the national team. The
problems we face in the national team can be mental or technical. So, HP
would ensure that the players rectify those problems here before making the
cut into the national team," he elaborated.
HP hires long-term coach for the first time by appointing former Bermuda
cricketer David Hemp as the head coach. The BCB has appointed him as part of
their long-term plan for the programme.
"Obviously he is appointed as part of our long-term plan. The longer one
stays under a coach, the better they (the cricketers) understand each other.
They can grow a good rapport which can turn out to be the good for Bangladesh
cricket. That's why we signed a contract with David Hemp for two years."