BSPA Sports Award to be held on May 28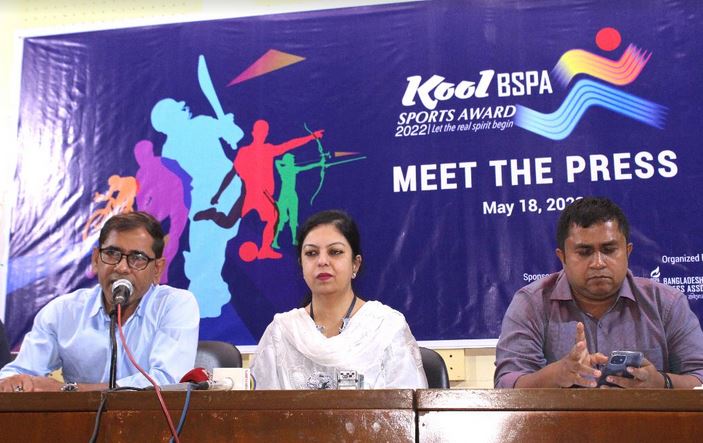 DHAKA, May 18, 2023 (BSS0- Bangladesh Sports Press Association (BSPA), the
oldest sports organisation of the country, on Thursday announced names of 19
athletes, coach, organiser and one organisation of 15 different catagories
for the Kool-BSPA Sports Award 2022.
Cricketers Liton Das and Nigar Sultana Joty, footballer Sabina Khatun,
foreign footballer Robson De Silva, athlete Imranur Rahman, archer Nasrin
Akter and hockey player Ashraful Islam have been nominated for the Best
Sportsperson of the 2022 Award.
Meanwhile, Liton Das, Sabina Khatun and Imranur Rahman have been nominated
for the Popular Choice Award, an award to be decided on votes from fans.
Meanwhile, Nafiz Iqbal of Table Tenni and Sifat Ullah Galib of Badminton have
been nominated for emerging players of the year.

BSPA President Sanat Babla disclosed these at a press conference held today
at the Bangladesh Olympic Association (BOA) auditorium while BSPA General
Secretary Samon Hossain, sponsor Square Toiletries' head of marketing Dr
Jesmin Jaman were present, among others, at the press conference.
The award ceremony will be held on May 28 at a local hotel in the city.
State Minister for Youth and Sports Md, Zahid Ahsan Russel will be the chief
guest on the occasion while sponsor Square Toiletries' Limited Managing
Director Anjan Chowdhury Pintu will be present there as the special guest.