Iranian women in stadium to watch Russia football friendly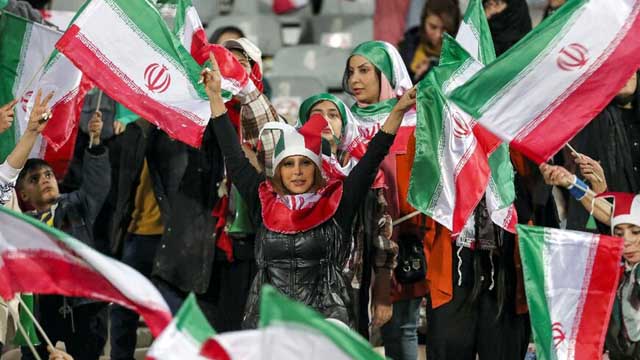 TEHRAN, March 24, 2023 (BSS/AFP) - Iran on Thursday allowed female football fans into a stadium for a national team match for the first time in more than a year.
Hundreds of women cheered on the home side during the match against Russia at Azadi Stadium in the capital Tehran.
The match came against the backdrop of months-long protests triggered by the September death in custody of Mahsa Amini, 22, an Iranian Kurd, after her arrest for an alleged breach of Iran's dress code for women.
Hundreds of people were killed, including dozens of security personnel, and thousands were arrested for taking part in what Iranian officials described as "riots" fomented by the United States and its allies.
In March last year, even though women were allowed to buy tickets for a World Cup qualifier against Lebanon, they were denied entry to Imam Reza stadium in the northeastern city of Mashhad.
A government official at the time blamed "poor management".
Two months earlier, women were able to attend an international match for the first time in almost three years, during a World Cup qualifier against Iraq.
One-fifth of the 10,000 tickets were exclusively for women during that match, ISNA news agency reported at the time.
The Islamic republic has generally barred female spectators from football and other sports stadiums since it was established in 1979.
Clerics, who play a major role in decision-making, argue women must be shielded from the masculine atmosphere and sight of semi-clad men.
But world football's governing body FIFA ordered Iran in September 2019 to allow women access to stadiums without restriction and in numbers to be determined according to demand for tickets.
The FIFA directive, threatening Iran's suspension from competitions, came after a fan died having set herself on fire in fear of being jailed. She had tried to attend a match in disguise.
Thursday's game is also significant as Russia's national team has been suspended by FIFA and UEFA from all competitions since February 2022 for Moscow's invasion of Ukraine.
Tehran has forged strong ties with Moscow in various sectors including the military in the past year.