Brothers Union edged past Gopalganj SC in BCL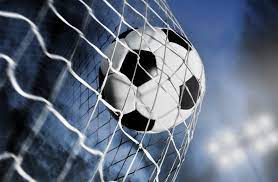 DHAKA, Feb 1, 2023 (BSS)- Brothers Union Club registered a hard-fought
solitary goal victory over Gopalganj Sporting Club in a match of the
Bangladesh Championship League (BCL) football today (Wednesday) at
Birshreshtha Shaheed Sepoy Mohammad Mostafa Kamal Stadium in the city's
Kamalapur.
After the barren first half, Ziku scored the all-important goal for Brothers
Union Club in the 48th minute of the match.
Earlier in the day's first match, Forts Academy and BFF Elite Academy
Football team split point when their match ended in a goalless draw also held
at the same venue.
In the proceeding, both the teams, however, got several scoring chances but
failed to break the deadlock in the whole proceeding.