Bangladesh to participate in FIDE Olympiad for people with disabilities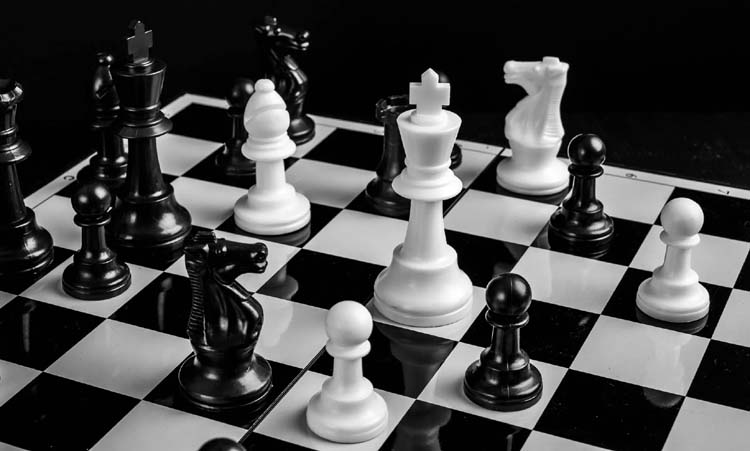 DHAKA, Jan 25, 2023 (BSS)- Bangladesh will participate in 1st FIDE chess Olympiad for people with disabilities to be held in Belgrade, Serbia from January 29 to February 5, said a press release.
In this regard, a press-briefing was held today (Wednesday) at Bangladesh Chess Federation (BCF) hall room. BCF's vice president KKM Shahidullah and BCF's general secretary, and president of FIDE Zone-3.2 Syed Shahab Uddin Shamim briefed the details of the meet to the newsmen.
FIDE instructor Masudur Rahman Mallick, BCF's joint secretary and non-playing captain of Bangladesh team and int'l arbiter Md. Haroon Or Rashid provided various information regarding the event.
BCF's executive member Md. Sajal Mahmud and Bangladesh chess team's three players Syed Ejaz Husain, Bappy Sarkar and Md. Ali Newaz Sarker were present at the press conference.
The national disabilities chess team will leave Dhaka for Belgrade on Saturday (Jan 28) to participate in the event. World Chess Federation (FIDE) has borne the expenses of air tickets of the Serbia-bound Bangladesh chess team. Host Serbia will provide accommodation and meals to the players.
A total of 26 teams from 24 countries across the globe have already been nominated to participate in this year's 1st FIDE Chess Olympiad for People with Disabilities, including two teams from host country.
Twenty four teams have been selected based on player ratings when different countries apply to participate in the World Cup. The competition will be played in six round Swiss-League format.
In each game four players from a team will take part in four boards.
The players and officials of the Bangladesh team are non-playing captain cum coach FIDE instructor Masudur Rahman Mallick, players Md. Khorshed Alam (rating-2026), Syed Ejaz Husain (rating-1952), Bappy Sarkar (rating-1778), Md. Ali Newaz Sarker (rating -1809).