History of AL, Bangalees' emancipation are intertwined: Prof Arefin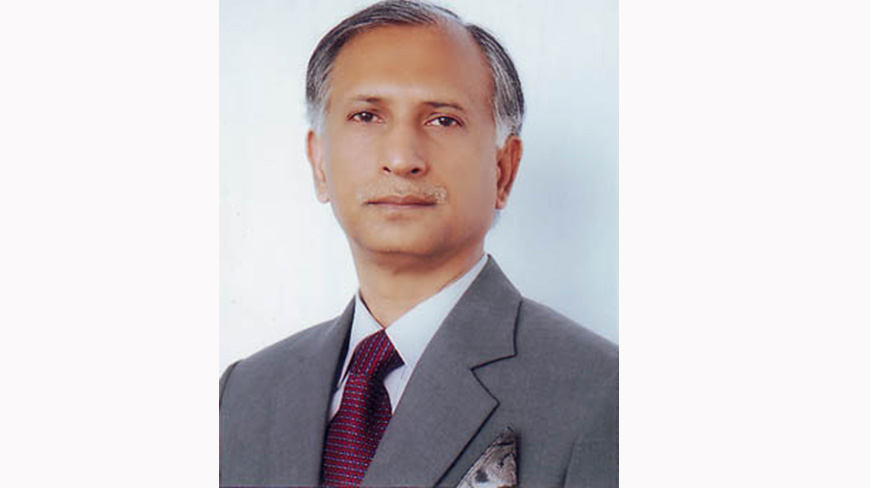 By Maloy Kumar Dutta

DHAKA, June 23, 2021 (BSS) - The history of Awami League, Bangabandhu and Bangalees' freedom are intertwined as the nation achieved its long-cherished independence under the leadership of AL five decades ago, said Dhaka University former Vice-Chancellor Professor AAMS Arefin Siddique.

"Awami League led by Bangabandhu prepared Bangalee nation in phases to wage the struggle for freedom and finally the nation attained independence in 1971 through nine-month bloodstained Liberation War," he told BSS in an interview on the occasion of AL's 72nd founding anniversary today.

Prof Arefin, also a noted educationist and communication expert, said Awami League was formed aimed at achieving emancipation of Bangalee nation from its long subjugation.

Since its inception in 1949, Awami League always remains devoted to fulfill the expectations and aspirations of the common people of this soil, he said.

He said Bangabandhu, the architect of independent Bangladesh, had established Chhatra League in 1948 when he was a student of Law at the DU before the inception of AL in 1949.

But he established Chhatra League not to hold the leadership rather to organize the student community, Prof Arefin said.

Referring to role of Bangabandhu in Language Movement, he said when the debate was going on over state language of Pakistan, Governor General Muhammad Ali Jinnah made it abundantly and unequivocally clear that "Urdu and Urdu alone" would be the language of the state of Pakistan addressing a special convocation of Dhaka University at Curzon Hall in 1948.

Following the declaration of Jinnah, protests broke out amongst the population and Bangabandhu immediately decided to start a movement against this former planned decision of the Muslim League, Prof Arefin said.

He said against the illogical declaration from an elderly politician and barrister, a young student leader Mujib said: "We want Bangla will be one of the state languages of Pakistan as majority of the population, 56 percent, speaks Bangla. We can demand Bangla as the only state language but we don't do that. You make a language of West Pakistan as one of the state languages and make Bangla as state language of this region and one of the state languages of Pakistan".

From this comment of a young student leader, it can be realized that how he had tried to keep intact interests of all logically in his entire life, he mentioned.

Prof Arefin, also chairman of the board of the directors of Bangladesh Sangbad Sangstha (BSS), said subsequently Bangabandhu took leadership of AL and the party spearheaded different democratic movements and struggles like formation of United Front Cabinet in 1954, six-point movement 1966, mass upsurge in 1969 and Liberation War in 1971.

AL had to face different obstacles and hostilities during this long journey, he said.

The academician said though Bangabandhu title was bestowed on Sheikh Mujibur Rahman in 1969, Pakistani oppressors had realized long ago that he was the biggest friend of Bangalee nation.

Mujib, who waged movement as a student of Islamia College in Kolkata for independent Pakistan, was arrested and sent to jail on March 11 in 1948 six or seven months after the independence of Pakistan, he said, adding that it was very shocking.

On May 6 in 1972, Bangabandhu came to Dhaka University at the invitation of DUCSU and said he called for independence on March 11 in 1948, he said.

Prof Arefin said before going to jail on March 11 in 1948, Bangabandhu said "this administrative structure of Pakistan will not bring freedom for Bangalees as an independent motherland is needed for emancipation of Bangalees".

Referring to farsightedness of Bangabandhu, he said after the 1970 general elections, Bangabandhu took oath at the Race Course ground before thousands of people in January 3 in 1971 as he realized taking oath at the assembly might not be possible.

During the programme, Bangabandhu talked about taking ahead the nation in line with the six-point demand, he said.

A year later on January 3 in 1972, after the independence of Bangladesh, Zulfikar Ali Bhutto at a public rally in West Pakistan asked the common people whether they would support if Bangabandhu is released from jail and allowed to return home.

The common people of Pakistan reverberated that they wanted Bangabandhu's release, he said, adding that this incident proved how much popular Mujib was.

Though Pakistani oppressors didn't like him considering him as enemy, Bangabandhu was popular among the common people of Pakistan, he said.

It's a matter of sorrow that, the leader who waged struggles throughout his life to build a Sonar Bangla, cannot materialize his dreams during his lifetime, Prof Arefin said.

After his brutal assassination, many conspiracies were hatched against AL and even 'resisting committee' was formed as Bangabandhu's daughter Sheikh Hasina could not return to Bangladesh, he said.

Defying all conspiracies and adversities, Sheikh Hasina returned home on May 17 in 1981 and took the helm of AL and later became the leader of the opposition and subsequently the prime minister, the academician said.

When Sheikh Hasina was elected prime minister, Bangladesh again started running on the path of Bangabandhu's dream, he said.

Mentioning different development and achievements of the Sheikh Hasina's government, Prof Arefin, a leading civil society figure, hoped the AL would run the country by making coordination between democracy and development as democracy, secularism, socialism and nationalism are the four basic principles of the constitution which was formulated under the leadership of Bangabandhu.

Now it is the duty of AL as the oldest and largest political party to build a 'unity of truth' that every political party would perform politics with the spirit of Liberation War.