Ukraine forces complete Patriot training in US: Pentagon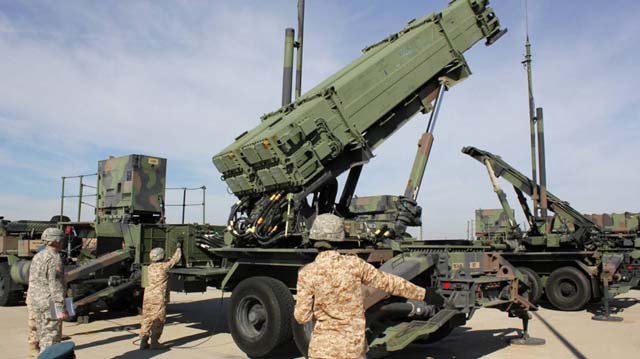 WASHINGTON, March 31, 2023 (BSS/AFP) - A group of 65 Ukrainian military personnel has completed training in the United States on the Patriot air defense system and returned to Europe, the Pentagon said Thursday.
Ukraine repeatedly pushed the United States for the high-tech system to help shield against Russian strikes and Washington promised late last year that it would provide a Patriot battery, with Kyiv's troops starting training in Oklahoma in January.
"This week, 65 Ukrainian air defenders completed Patriot training at Fort Sill, Oklahoma and have now arrived back in Europe," Pentagon spokesman Brigadier General Pat Ryder told journalists.
"They're integrating with other Ukrainian air defenders along with donated Patriot air defense equipment from the United States, Germany and the Netherlands," he said.
More than 7,000 Ukrainian military personnel have been trained by the United States since Russia invaded its smaller neighbor in February 2022, Ryder said.
Made by Raytheon, the MIM-104 Patriot is a surface-to-air missile system initially developed to intercept high-flying aircraft.
It was modified in the 1980s to focus on the new threat of tactical ballistic missiles, and was used in combat against Iraq's Russian-made Scuds in the first Gulf War.