Quader urges children to abhor communalism and militancy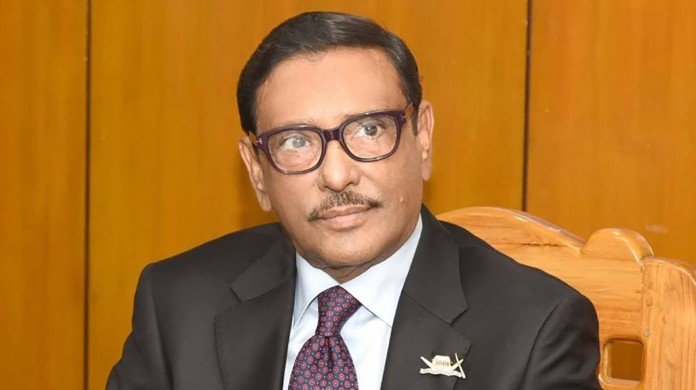 FARIDPUR, March 23, 2023 (BSS) - Awami League general secretary Obaidul Quader today urged children to hate communalism and militancy to build a peaceful society.
"If you (children) love Father of the Nation Bangabandhu Sheikh Mujibur Rahman, you should hate corruption. If you love Bangabandhu, you must abhor terrorism, food adulteration, communalism and militancy," he told a function at Sheikh Jamal Stadium here.
At the function, the March 7 speech of Bangabandhu was presented in seven different languages.
Quader, also the road transport and bridges minister, said as long as Bangladesh exists and birds sing in this country, Bangabandhu will remain in the hearts of the country's people.
"I am really impressed by the way our children have spoken about Bangabandhu at today's event," he said.
Chaired by Faridpur Deputy Commissioner Kamrul Ahsan Talukder, the function was addressed, among others, by Faridpur District Awami League President Shamim Haque, its General Secretary Shah Md Ishtiaq Arif, Shahadab Akbar Labu Chowdhury, MP, Superintendent of Police Md Shahjahan, Faridpur Municipal Mayor Amitav Bose and Faridpur Sadar Upazila Parishad Chairman Abdur Razzaque Mollah.