'Trial of Bangabandhu's killers upset conspirators'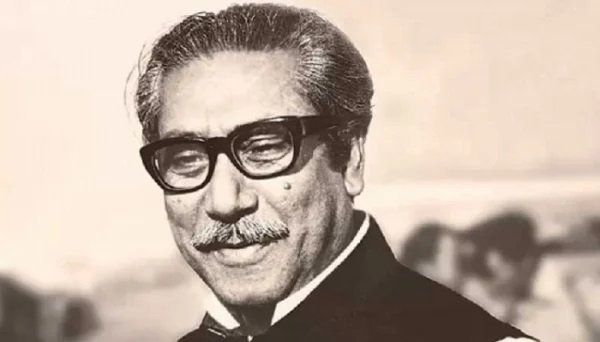 RANGPUR, Aug 1, 2021 (BSS) – Freedom fighters of greater Rangpur region say they believe the delayed trial of Bangabandhu's killers exposing assassins to justice upset an anti-Bangladesh design as the nation observes the Month of Mourning.

"Perpetrators of Bangabandhu's assassination wanted to bury the spirit of the Liberation War in a bid to reverse the independence of Bangladesh to revive Pakistan," Shawkat Ali Sarker, who was awarded gallantry Bir Bikram for his 1971 battle field role, told BSS.

Sarkar, incumbent Chairman of Chilmari upazila parishad in Kurigram said he believed the trial "largely upset the conspirators" expecting the fugitive convicted assassins to be exposed to gallows at the soonest as some of them were already hanged.

"The Bangabandhu killers' trial is completed relieving the nation of a longstanding stigma and upsetting the conspirators," he said, adding that Bangladesh is now moving forward on the way to become a developed Sonar Bangla as dreamt by Bangabandhu.

Former Rangpur district Commander of Bangladesh Muktijoddha Sangshad Mosaddek Hossain Bablu said, "It was impossible for me to believe that Bangabandhu might be killed on Bangladesh soil."

"How could Bangabandhu be killed on Bangladesh soil when he struggled and sacrificed his entire life to serve the Bengali nation for the welfare of common people," wondered Bablu.

He, however, expressed his happiness that Bangabandhu's daughter Prime Minister Sheikh Hasina's leadership made it possible to hold the trial of Bangabandhu's killers and the 1971 war criminals on this soil.

Bangabandhu just engaged himself in rebuilding the war-torn nation in the spirit of the War of Liberation when he was assassinated right at that time.

"Bangabandhu and Bangladesh are inseparable and without Bangabandhu and his self-less and visionary leadership, we would have never got independence," he said.

A distinguished civil society figure in Rangpur Professor Mozammel Hossain said the news of Bangabandhu's predawn murder along with most of his family members on August 15, 1975 actually puzzled the nation.

"The murder was certainly aimed to overturning our independence . . . the same quarter is still hatching conspiracy to hinder the country's development under leadership of Prime Minister Sheikh Hasina," said Hossain, a former treasurer of Begum Rokeya University.

Valiant freedom fighter Harun- Ar Rashid Lal of Kurigram said the anti-liberation forces did not halt their evil designs after killing Bangabandhu, but were still hatching conspiracies both at home and abroad to turn Bangladesh into a failed state.

"Bangladesh was born because of Father of the Nation Bangabandhu Sheikh Mujibur Rahman and our country would have become a developed one long ago if Bangabandhu was alive," he said.

Former Kurigram district Commander of Bangladesh Muktijoddha Sangshad Sirajul Islam Tuku said the pro-Pakistani killers took control of state power after assassinating Bangabandhu and terrified people putting many freedom fighters and politicians into jail.

"Bangladesh has already achieved the status of a developing nation on its way to become a middle-income country by 2021 and a developed nation by 2041, taking proper revenge of Bangabandhu's assassination," he added.

Valiant freedom fighter Bangka Bihari Roy of Nilphamari said, "The brave people never bowed down to the assassins and brought out processions at many places to protest the killing of Bangabandhu despite the conspirators creating a suffocating situation."

"Overcoming all conspiracies, Bangladesh is now on the highway of development to become a developed Sonar Bangla as dreamt by Bangabandhu under the able leadership of his daughter and Prime Minister Sheikh Hasina," Roy added.