Razzaque for instilling Sheikh Kamal's ideologies among youth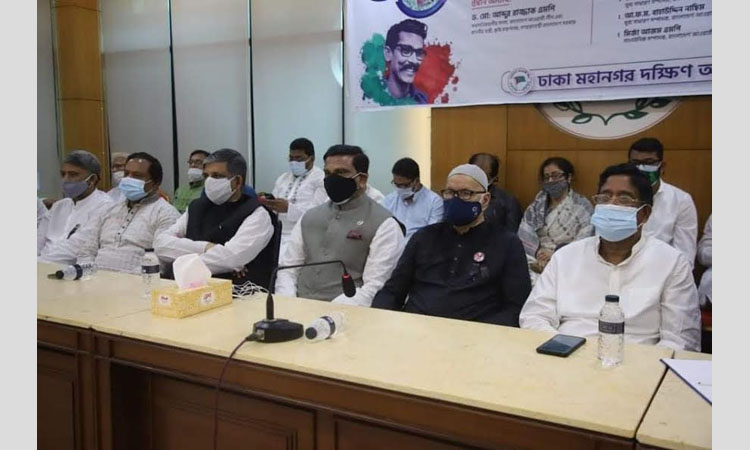 DHAKA, Aug 5, 2021 (BSS) - Agriculture Minister Dr Md Abdur Razzaque
today said that the ideology and consciousness of Shaheed Sheikh Kamal
should be spread among the youth to prevent the declination of
culture.
"Bangabandhu's eldest son Shaheed Sheikh Kamal was a versatile
genious...He was a creative thinker, sports enthusiast, and conscious
about politics," the minister told a function organised on the
occasion of the 72nd birth anniversary of Sheikh Kamal.
The event was organized by the Central Executive Parliament of
Abahani supporter group, at Abahani Club ground in city's Dhanmondi
today morning.
"Sheikh Kamal was the unique sports organizer who started a new era
in sports. Had he survived, Bangladesh would have reached unique
heights in various sports on the world stage," Razzaque said.
The minister said that some so-called celebrities of the country
are confusing the young generation and the nation with their
controversial activities. Strict campaign to unmask them will
continue, he added.
Dr Razzaque said, "The party that has formed a country, has
established a new nation-state in the heart of the world, the party
that has led all movements and struggles since its inception - holds
no place for upstart organizations inside it."
President of Abahani Supporters Group Zillur Rahman, Advisor Kazi
Abdul Hakim, Barkat-e-Khuda, Mirza Fazlul Haque, Syed Belayet Hossain
and others were present on the occasion.