BD New Delhi mission pays homage to Sheikh Kamal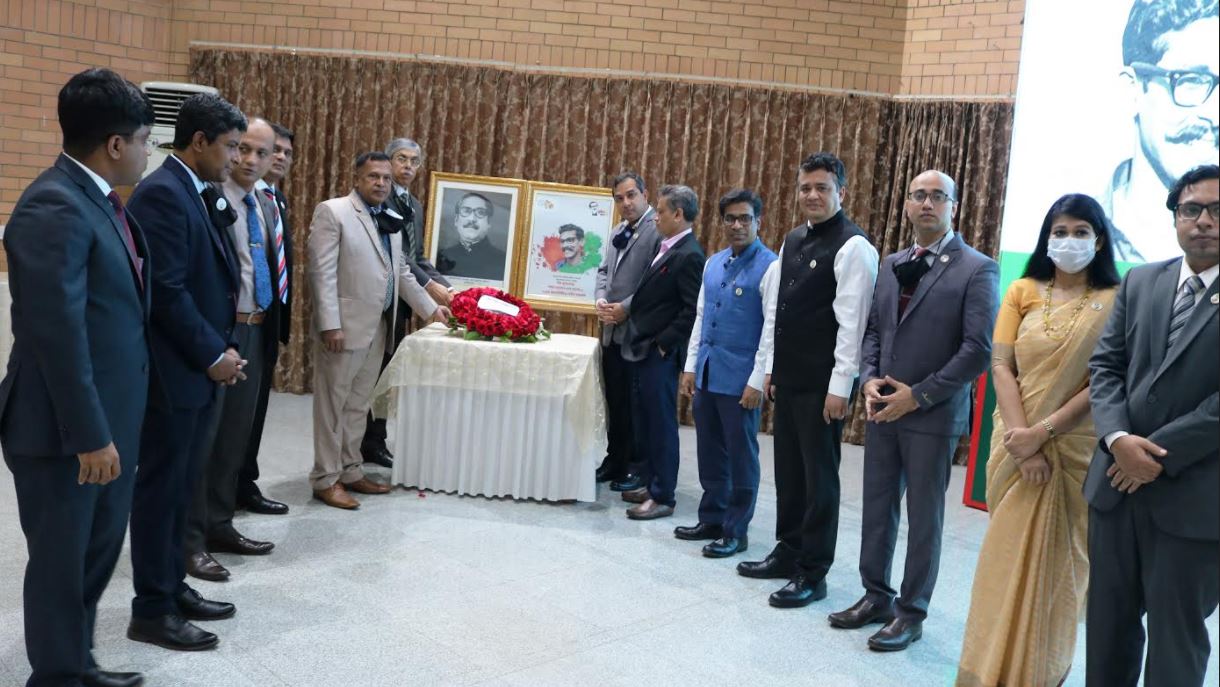 NEW DELHI, Aug 05, 2021 (BSS) - Bangladesh High Commission in New Delhi today paid homage to valiant freedom fighter Captain Sheikh Kamal on the occasion of his 72nd birth anniversary.
Captain Sheikh Kamal, the younger brother of Prime Minister Sheikh Hasina, was killed along with Father of the Nation Bangabandhu Sheikh Mujibur Rahman and most of his family members on the fateful night of August 15, 1975.
On the occasion, the Bangladesh mission has organised various programmes on the mission premises which included holding discussion and placing floral wreaths at the portrait of Sheikh Kamal.
Bangladesh High Commissioner to India Muhammad Imran led the officers and staff of the mission in laying the wreaths.
Later, he presided over the discussion held at Bangabandhu Conference Hall on life and works of Sheikh Kamal.
In his speech, Imran recalled the outstanding contribution of Sheikh Kamal for the development of the country's sports and culture and lauded his exceptional leadership quality to organize programmes on sports, art and music after the 1971 War of Independence.
He also recalled Sheikh Kamal's role during the country Great War of Independence when he acted as the ADC of Commander-in-chief General MAG Osmani.
The Bangladesh envoy said that Sheikh Kamal was an idol of modern man among the then youth who got all his attributes from his family and these attributes were reflected in his personal, social and cultural life.
Selim Md. Jahangir, Minister (Consular) at the mission also spoke on the occasion when Md. Zakaria Bin Amjad (Second Secretary) conducted the meeting.
A short life-sketch of Sheikh Kamal was read out by Mohammad Rashedul Amin, Counsellor (Economic), Lieutenant Colonel Md. Kamrul Hasan, Assistant Defence Adviser and Tahsina Nasrin, Second Secretary of the mission.
A documentary on the life of Captain Sheikh Kamal was screened. The discussion was followed by a "Doa Mahfil" offered seeking divine blessing of the departed soul of Sheikh Kamal and his family members.